Old School Revival +3 – all-new OSR worlds
by Bundle Operator
Wednesday 11 November 2015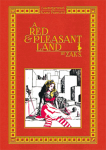 In November 2015 we presented the
Old School Revival +3
, our all-new offer featuring games, supplements, and modules that push the boundaries of retro gaming. From science fiction (
Strange Stars
), to Wild West (
Owl Hoot Trail
), and even
Alice in Wonderland
(
A Red and Pleasant Land
), these games are decidedly old-school yet weird, wonderful, and different. Even traditional fantasy offerings found in
Slumbering Ursine Dunes
and
The Gnomes of Levnec
are fresh and exciting takes on old tropes. This new offer runs in parallel with the revived original OSR bundle from November 2013.
Our
Starter Collection
included
five
titles (retail value
$35)
as DRM-free .PDF ebooks:
Slumbering Ursine Dunes (Hydra Cooperative, retail price $9): Mayhem and weirdness in a Slavic-themed sandbox.
The Gnomes of Levnec (Zzarchov Kowolski, retail $5): A cranky lord, missing villagers, and many delicious gnomes. Try a bite!
Strange Stars (Hydra Cooperative, retail $10): Adventure between the stars with this science fiction retroclone inspired by Star Frontiers and '70s TV space opera.
Weird Adventures and Strange Trails (Hydra Cooperative, retail $11): Journey to Empire City for two-fisted pulp-era fantasy adventure, where fantasy tropes mix with radios, trains, and skyscrapers.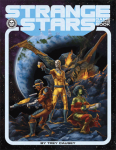 Those who paid more than the bonus threshold
also
got our entire
Bonus Collection
with
six
more titles (retail value
$52):
A Red & Pleasant Land (Lamentations, retail price $15): Zak S (Vornheim) mixes Alice in Wonderland and even more weirdness (such as vampires and Decapitated Lords), all compatible with your favorite FRPG.
Owl Hoot Trail (Pelgrane Press, retail $10): Posse up with this Wild West-flavored take on fantasy gaming, where outlaw orcs battle with half'in gunslingers and weird gadgeteers.
Fever-Dreaming Marlinko (Hydra Cooperative, retail $9): This Slumbering Ursine Dunes city supplement presents escalating events/triggers, two dungeons, and a carousing system.
Beyond the Wall and Other Adventures (Flatland Games, retail $8): A simple standalone zero-prep RPG for young adventurers, inspired by Le Guin, Susan Cooper, and Lloyd Alexander's Prydain books.
The Gem Prison of Zardax (retail $8): Impudent fool! The wizard Zardax the Impressive has trapped you (hahaha!) in a magical puzzle prison inside an arcane gem. You are no match for his diabolical prison of inescapable terror! Hahahaha!
Hill Cantons Compendium II (Hydra Cooperative, retail $2): Player options and house rules to liven up your fantasy game. Includes nine new player-character classes like Robo-Dwarf, War Bear, and Pantless Barbarian.
That's a
US$87
value, well worth it just to experience the Decapitated Lords, tasty Gnomes, Pantless Barbarians, transhuman sophonts, and hill-billy giants with moonshine stills. Ten percent of each purchase (after gateway fees) went to this offer's designated charity, the
Electronic Frontier Foundation
.