Castles & Crusades – Old School, new rules
Monday 22 February 2016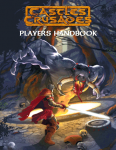 In February 2016 we presented the
Castles & Crusades Bundle
featuring the old-school-new-rules tabletop fantasy roleplaying game from
Troll Lord Games
,
Castles & Crusades
. Capture an authentic Old School feel with
C&C
's easy-to-run, low-prep SIEGE Engine rules. It's fast, versatile, exciting to play, and a dream to run.
Stephen Chenault
and his brother
Davis
co-founded
Troll Lord Games
with Mac Golden in 1999. After designing many supplements and adventures in the D20 boom, they published
Castles & Crusades
in 2004. They served as Gary Gygax's primary publisher in the last years of his life, publishing
Lejendary Adventure, Gygaxian Fantasy Worlds,
and other book lines. In addition to
C&C
, Troll Lord publishes the
Amazing Adventures
line, as well as adventures for
D&D
5e.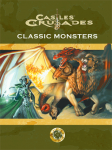 Castles & Crusades
is basically a top-notch homebrew
D&D
variant writ large, with a modern approach to the Old School aesthetic. It has all the
AD&D
classes and stats and saving throws; in fact, it's easy to convert Gygax-era TSR modules to
C&C
on the fly, in realtime right at your gaming table. But
C&C
is no retroclone; its SIEGE Engine uses a single unified task-resolution mechanic for nearly everything. It's effortless to house-rule, and to adjudicate almost any situation on the spot.
C&C
fans talk with admiration about how the rules "just get out of the way." If anything, it's a retroclone of a hypothetical "
AD&D
2.5″ — a loving and skillful streamlining of
AD&D
2e.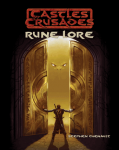 This bargain-priced collection provided
everything you need
for a complete
Castles & Crusades
campaign. Our
Player's Collection
included
four
titles (retail value
$47
) as DRM-free .PDF ebooks:
Players Handbook 6th Printing (retail price $20): The complete full-color rulebook with the adaptable, rules-light SIEGE Engine system.
Rune Lore (retail $20): Three schools of runic magic, 40 new spells, the Rune Mark character class, and a lengthy guide to the Gottland campaign setting.
Arms & Armor (retail $7): A huge range of weapons and armor from Europe's early medieval period, all with complete C&C stats.
After Winter's Dark – A World of Aihrde Primer (retail $10): An updated 96-page extract from the Codex of Aihrde campaign sourcebook. This primer debuted in this offer.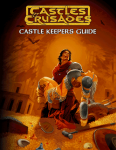 Those who paid  more than the threshold (average) price
also
got our entire
Castle Keeper's Collection
with
five
more titles (retail value
$73
):
Castle Keepers Guide (retail $35): The massive, indispensable 352-page gamemastering resource.
Classic Monsters (retail $20): C&C stats and writeups adapted from fantasy roleplaying's earliest sources, like Monster Manual II and the Fiend Folio.
Engineering Dungeons (retail $7) and Engineering Castles (retail $7): Two fun and comprehensive collections of tables that let you generate complete random labyrinths and structures.
A Lion in the Ropes (retail $4): One of the earliest and best-regarded D20 adventures, updated for the C&C rules. (1-4 characters, levels 4-8)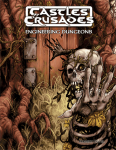 That's a total retail value of
US$130,
a veritable dragon's hoard for a halfling's price. Ten percent of each purchase (after gateway fees) went to this offer's designated charity,
Heifer International
.