Pulp Adventure Bundle – slambang action
by Bundle Operator
Monday 30 May 2016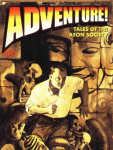 In May 2016 we presented the
Pulp Adventure Bundle
, an all-new, two-fisted collection of RPGs that conjure the spirit of the old pulp magazines — high-spirit, high-action tales you'd expect to star Indiana Jones, Doc Savage, Flash Gordon, or The Rocketeer. This bundle presents several fast-playing rules systems —
Warbirds,
all three corebooks for Troll Lord's
Amazing Adventures
, and one of the most fondly remembered pulp RPGs, White Wolf's
Adventure!
The collection also included a wide range of supplements set in Egypt, the South Pacific, the floating islands of Azure, and the rocketing reaches of
spaaaace
.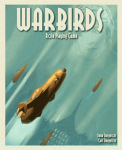 There were
four
titles in our
Starter Collection
(retail value
$56
), all presented as DRM-free .PDF ebooks:
Adventure! (Onyx Path Publishing, retail $9): The pulp-era counterpart of White Wolf's larger "Aeon Continuum" setting introduced in the companion RPGs Aberrant and Trinity.
Amazing Adventures Corebook (Troll Lord, retail $20): Play any kind of pulp sub-genre — swashbucklers, steampunk, gaslight horror, sword-and-sorcery — with this SIEGE Engine toolkit from the publisher of Castles & Crusades.
Warbirds (Outrider Studios, retail $15): In an alternate reality of crimson skies and floating tropical islands, fighter pilots are celebrities flying for glory and endorsement contracts.
Heroes of Rura-Tonga (Griffon Publishing, retail $12): If you saw the 1980s TV show Tales of the Gold Monkey, you'll like this systemless supplement with all the elements for a 1930s pulp campaign in the South Pacific.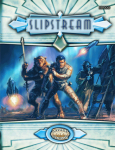 Those who paid more than the threshold (average) price
also
got our entire
Bonus Collection
with
six
more titles (retail value
$77):
Amazing Adventures Companion (retail $20) and Manual of Monsters (retail $15): Fill out your Troll Lord collection with these two indispensable supplements.
Slipstream (Pinnacle Entertainment, retail $10): This rockets-and-rayguns setting for Savage Worlds sends you into a planet-hopping adventure beyond a black hole. (Includes the free Savage Worlds Test Drive rules.)
Pulp Egypt (Griffon Publishing, retail $20): A packed sourcebook of 1930s Egypt and all the plot elements for three different campaign types in this mysterious land.
Warbirds: Space Age (Outrider, retail $6): The prop-plane RPG moves into outer space with this new Warbirds supplement that debuted in this offer.
You Must Be Mad! (Outrider, retail $6): This Warbirds Mad Science Sourcebook presents detailed scientist NPCs, laboratory examples, new rules, and dozens of new science projects and plot hooks.
That's a total retail value of
US$133.
In the 1930s that would have bought you 1,330 copies of pulp magazines (or a
Louis XIV walnut dining table
) — this collection gives you more stories than that! Ten percent of your payment (after gateway fees) went to this offer's designated charity, the
Electronic Frontier Foundation
.