Indie Treasure Trove +4
by Bundle Operator
Tuesday 13 September 2016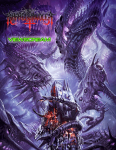 In September 2016 we presented an all-new
Indie Treasure Trove +4
 of top-quality small-press tabletop roleplaying games. This was the fourth annual collection in the series that began with our very popular Indie Treasure Trove (September 2013). In the past we've mentioned our sentimental affection for the Indie Trove series. The first installment was the eighth offer we ever presented, and the first to make a real splash. It marked the turning point for the Bundle operation, both in business terms and in forming connections to the gaming community. As always, we presented this new installment in the same spirit.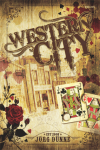 There were 
three
games in our
Starter Collection
(retail value
$32
), all presented as DRM-free .PDF ebooks:
ViewScream 2E (Neoplastic Press, retail price $12): The new 2015 Second Edition of Rafael Chandler's horror game designed for online video chat.
Riders (TaleSpinner Holdings, retail $10): Caias Ward's game of modern Horsemen (well, motorcyclists) cheating Doomsday.
Western City (Vagrant Workshop, retail $10): This entertaining 2008 spaghetti Western RPG by Jörg Dünne was an early experiment in GM-less play.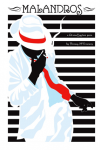 Those who paid more than the threshold (average) price 
also
got our entire
Bonus Collection
with these games (retail value
$56
):
Malandros (Porcupine Publishing, retail $10): Tom McGrenery adapts the DramaSystem rules of interpersonal drama (Hillfolk) to 19th-Century Rio de Janeiro. Includes the São Roque city setting (retail $3).
Eternal Contenders (Prince of Darkness, retail $10): Joe J Prince (Contenders) returns with this harsh and steely zero-prep game of gladiatorial combat.
Nørwegian Style (Spillskaperlaget, retail $10): This influential 2008 collection of RPGs and larps by Nordic designers is available in .PDF only in this offer.
Worlds Without Master issues 4-7 (Dig a Thousand Holes, total retail $16): Four issues of Epidiah Ravachol's swords-and-sorcery magazine. These issues include three complete games!
Flatland (retail $7): Technically The Original Flatland Roleplaying Game by Marcus Rowland, a complete game based on Edwin Abbott's 1884 novel full of two-dimensional characters.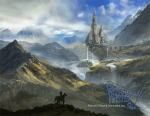 Ten percent of each payment (after gateway fees) went to this offer's designated charity, the
Electronic Frontier Foundation
.