Hunter: The Vigil – Chronicles of Darkness monster-hunting
Monday 23 January 2017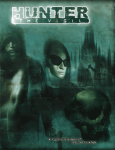 In January 2017 we presented the
Hunter: The Vigil Bundle
, featuring White Wolf's Storytelling game from the
Chronicles of Darkness
,
Hunter: The Vigil
. Fans of
Supernatural, Sleepy Hollow,
and other monster-hunting tales can rejoice: No longer need ordinary humans be swept up in the machinations of the unknown.
Hunter
lets you take up the torch and fight — often desperately — against the darkness. This bargain-priced offer collected almost the entire
Hunter
line masterminded by gifted editor
Chuck Wendig
, now an acclaimed novelist (
Blackbirds, Under the Empyrean Sky
, and the
Star Wars Aftermath
trilogy).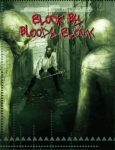 There were 
five
 titles in our
Starter Collection
(retail value
$39.50)
, including the complete
Hunter: The Vigil
corebook (retail price $20), the organizations book
Compacts and Conspiracies
(retail $9), the
Block by Bloody Block
campaign framework (retail $9), and
Razorkids
from the
Collection of Horrors
(retail $1.50). As a convenience to customers who don't have the
World of Darkness
rulebook, we also included the 66-page adventure
Nightmare at Hill Manor
, released for Free RPG Day 2011, with all the rules you need to play
Hunter: The Vigil.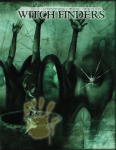 Those who paid more than the threshold (average) price 
also
got our entire
Bonus Collection
with 
seven
 more titles (worth an additional
$106
), including
Chronicles
sourcebooks about hunting vampires (
Night Stalkers
, retail $20), werewolves and spirits (
Spirit Slayers
, retail $19), mages (
Witch Finders
, retail $20), and just about every other supernatural creature (
Mortal Remains
Revised, retail $17). After launch we added
Keepers
(retail $5), a collection of five ready-made hunter player characters to jump-start your chronicle; 
Bad Night at Blackmoon Farm
(retail $7), Chuck Wendig's story kit (in White Wolf's
Storytelling Adventure System
format) that tells of a cell of hunters that have grown into a cult; and
Armory
 (retail $18), the comprehensive weapons sourcebook for the entire Chronicles of Darkness line.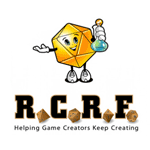 That's a
US$145.50
 retail value, enough to buy a lot of sharpened stakes and ammo from Task Force: VALKYRIE's Advanced Armory. Ten percent of each payment (after gateway fees) went to this offer's designated charity, the
RPG Creators Relief Fund.
The RCRF is a 501(c)(3) nonprofit charitable organization founded to provide financial assistance to tabletop roleplaying game creators suffering hardship due to medical emergencies, natural disasters, and other catastrophic situations.