Maelstrom – the classic Puffin Books RPG
Monday 25 September 2017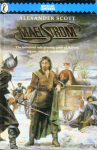 In September 2017 we presented the
Maelstrom Bundle
featuring
Maelstrom
, Alexander Scott's 1984 tabletop fantasy roleplaying game of 16th-Century Tudor magick and danger. Originally published by
Puffin Books
under the
Adventure Gamebooks banner
(alongside the famous
Fighting Fantasy
series),
Maelstrom
introduced a generation of British youth to roleplaying. Now the current publisher,
Arion Games
, has contributed this comprehensive bargain-priced
Maelstrom
offer — including two
brand-new
titles that debuted here.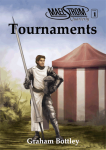 Set in Tudor England around 1540,
Maelstrom
lets you create and adventure with nobles, mercenaries, priests, tradesmen, and herbalists. The game's innovative freeform magick system, arguably a precursor to such classics as
Ars Magica,
allows mages to warp reality to their own ends. Combat is fast and furious, with dozens of weapons and armor types. The wound system means injuries are a real threat. The herbal section, a highlight of the original
Maelstrom
rules, has inspired many net-based RPG herbals.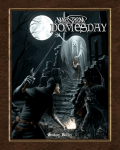 There were 
six
titles in our
Starter Collection
(retail value
$43)
as DRM-free .PDF ebooks, including the complete
Maelstrom core rulebook
(retail price $10) and the
Maelstrom Companion
(retail $8);
Maelstrom Domesday
(retail $15), a standalone companion game set in AD 1086 (previously in our August 2015 Bundle of the Ages +2), plus its
Investigators Guide
(retail $6); and the two supplements
MQ1 Tournaments
and
MQ2 Inns & Taverns
(retail $2 each).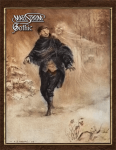 Those who paid more than the threshold (average) price 
also
got our entire
Bonus Collection
with no less than
eleven
more titles worth an additional
$62: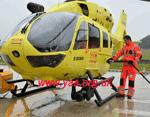 Ten percent of each purchase (after gateway fees) went to the charity designated by Arion Games owner Graham Bottley, the
Yorkshire (UK) Air Ambulance
. "In the area where I live it is a literal life saver," says Graham. "I very nearly needed it myself a couple of years ago, but it could not fly at night at that time. In the United Kingdom these services are funded only by charities, and because there is a reasonable chance I may need it again, it is the main charity I support."