Dragon Age & Fantasy AGE
Tuesday 20 February 2018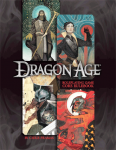 In February 2018 we presented the
Dragon Age – Fantasy AGE Bundle,
featuring the two Adventure Game Engine (AGE) fantasy RPGs from
Green Ronin Publishing
,
Dragon Age
and
Fantasy AGE
. The simple and fast-playing AGE rules make an ideal introduction for newcomers to paper-and-dice roleplaying, as do the campaign settings Thedas (from the
BioWare Dragon Age computer game
) and Valkana (from the
Geek & Sundry
video series
Titansgrave: The Ashes of Valkana
hosted by
TableTop
star
Wil Wheaton
).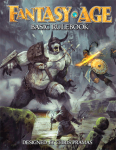 There were 
five
titles in our
Starter Collection
(retail value
$42)
as DRM-free .PDF ebooks, including the complete
Fantasy AGE Basic Rulebook
(retail price $16) and the
Fantasy AGE Bestiary
(retail $17), plus three
Fantasy AGE
Encounters (total retail $9):
Children's Crusade
,
Menace From the Mines
, and
Drive for Justice
.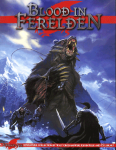 Those who paid more than the threshold (average) price 
also
got our entire
Bonus Collection
with
seven
 more titles worth an additional
$75: