Shadow of the Demon Lord (May 2017) & Victims (new)
Tuesday 23 October 2018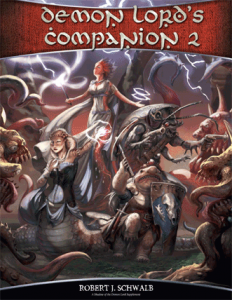 In October 2018 we presented two offers featuring
Shadow of the Demon Lord
,
Robert J. Schwalb
's dark fantasy RPG of of grim heroism against a cosmic destroyer. The first offer revived the very successful May 2017 
Shadow of the Demon Lord Bundle,
with the core rulebook and early supplements. The all-new companion offer,
Demon Lord Victims,
presented recent supplements and sourcebooks that further explore the Lands in Shadow.
In this fast-playing, low-prep
March 2015 Kickstarter triumph
, desperate heroes battle strange magic, unhinged cultists, and roaming mobs of undead while humanity's last great empire slides toward oblivion. If you love
Warhammer Fantasy Roleplay,
the
Ravenloft
and
Midnight
settings, Joe Abercrombie's
The First Law
novels, or heavy metal music, get these collections of DRM-free .PDF ebooks and confront the Void That Hungers — or, as star designer
Kenneth Hite
describes it, "Pure Spikey Caustic Red-Hot Squirming Deliquescing Rugose Gonna-Bite-Your-Fingers-Off Horned Fetid Monstrous EVIL."
1. Shadow of the Demon Lord [revived from May 2017]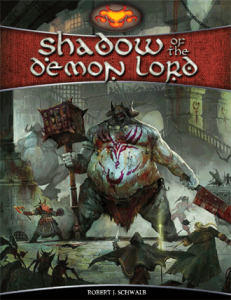 This
Shadow of the Demon Lord
Bundle, originally presented in May 2017, prompted glowing writeups like The Dread Gazebo's "
10 Great Reasons Why You Should Give Shadow of the Demon Lord a Try
," and extravagant praise on
Reddit's /r/rpg subreddit
and the
RPG.net forums
. This bundle was unusual for the large number of customers who initially bought just the Starter Collection, then inquired whether they could upgrade their purchase to the full collection. (We don't currently have that ability — but we're always happy to process quick refunds so you can spring for the whole offer!)
As before, there were 
five
titles in this offer's
Starter Collection
(retail value
$42),
including the complete 278-page
Shadow of the Demon Lord corebook
, the
Demon Lord's Companion
, the
Uncertain Faith
sourcebook of divine magic, and the fine introductory adventure
Dark Deeds in Last Hope
.
Those who paid more than this offer's threshold (average) price 
also
got this offer's entire
Bonus Collection
with
seven
more delicious gobbets of evil worth an additional
$55.
What's in these sourcebooks? The titles speak for themselves:
Hunger in the Void
,
Tombs of the Desolation
,
A Glorious Death
,
Terrible Beauty
, and
Exquisite Agony
. Plus,
Tales of the Demon Lord
is a collection of 11 low-prep adventures across the Northern Reach, and the
Demon Lord Screen
gives you all the charts you need.
2. Demon Lord Victims [all-new]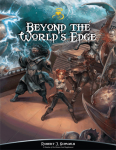 This new companion offer extended your reach across the Lands in Shadow. There were 
nine
titles in this offer's
Starter Collection
(retail value
$38.50)
: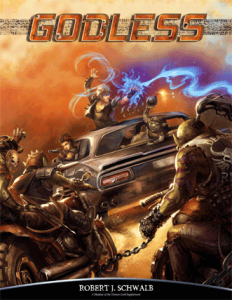 This offer's
Bonus Collection
 added 
seven
more titles worth an additional
$42:
Demon Lord's Companion 2 and Forbidden Rules: New character options, combat rules, and interesting ways to reshape your campaign.
Godless: A World in Fire and Blood: A complete alternate setting for Shadow of the Demon Lord, a post-apocalypse version of our own Earth where desperate survivors pick their way through the rubble of civilization and fight bloodthirsty warlords, degenerate mutants, rapacious biker gangs, horrid monsters, and of course, demons.
Four more Victims of the Demon Lord installments: Between Two Worlds (fauns), Born to Kill (orcs), Ghosts in Machines (clockworks), and Stolen Lives (changelings).
Ten percent of each payment (after payment gateway fees) for these two
Shadow of the Demon Lord
offers was donated to the charity designated by
Demon Lord
designer Robert J. Schwalb, the
Wildlife Conservation Society
.
Demon Lord resources