Coriolis & Tales From the Loop – through Mon 17 Dec
by Bundle Operator
Tuesday 27 November 2018
0 comments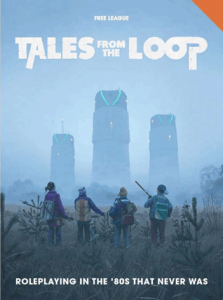 Through
Monday, December 17
we present the
Coriolis & Tales From the Loop Bundle
, featuring .PDF ebooks of
two
English-language tabletop roleplaying game lines from Sweden's
Free League Publishing
:
Tales From the Loop
(about 1980s teens solving mad-science mysteries a la
Stranger Things
) and
Coriolis – The Third Horizon
(an
Arabian Nights
-style space opera). Both these RPGs adapt the "Year Zero" rules system from Free League's 2014 post-apocalypse RPG
Mutant: Year Zero – Roleplaying at the End of Days
(presented in our July 2018
Mutant: Year Zero
Bundle).
This bargain-priced bundle brings you the
entire
Coriolis
and
Tales From the Loop
game lines in English. Pay just
US$12.95
to get all
six
titles in our
Starter Collection
(retail value
$45)
as DRM-free .PDF ebooks, including the
Coriolis – The Third Horizon
core rulebook (plus the free
Coriolis Quickstart Set
), the
Coriolis Atlas Compendium
setting sourcebook, and four
Coriolis
supplements —
Aram's Ravine
,
Artifacts & Faction Tech
,
Hamurabi
, and
The Mahanji Oasis.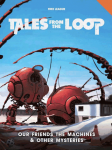 And if you pay more than the threshold (average) price, which is set at $24.95 to start, you'll
level up
and
also
get our entire
Bonus Collection
with
four 
more titles worth an additional
$50,
including the complete
Tales From the Loop
core rulebook and its first supplement,
Our Friends the Machines & Other Mysteries,
plus the full-length
Coriolis
adventure
The Dying Ship
.
NEW!
We've just added the
Coriolis Gamemaster Screen,
previously a Kickstarter exclusive and not available for sale anywhere outside this offer.
Ten percent of your payment (after gateway fees) goes to this offer's designated charity,
Doctors Without Borders
.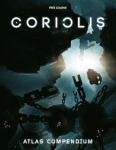 This is Year Zero for your introduction to these acclaimed systems. But move fast — this
Coriolis & Tales From the Loop
offer ends
Monday, December 17
.
http://bundleofholding.com/presents/CoriolisLoop