SIFRP is back – EXTENDED to Tues 21 May
by Bundle Operator
Friday 17 May 2019
0 comments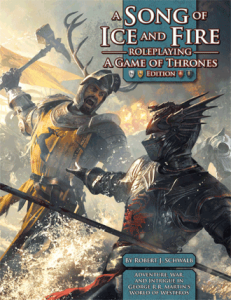 Through
Tuesday night, May 21
— JUST EXTENDED! — we mark the end of HBO's
Game of Thrones
series by reviving last month's
Song of Ice and Fire RPG Bundle
, briefly reviving our offer from last month featuring the
Game of Thrones
edition of the Green Ronin
Song of Ice and Fire
FRPG. Whether you've enjoyed the eight-season
Game of Thrones
run, or whether you want to rewrite the ending yourself, this revived April 2019 offer gives you a new chance to explore Westeros with the
SIFRP
game designed by
Robert J. Schwalb
(
Shadow of the Demon Lord
). Start your own noble house, wage war, and stage intrigues in the great game where you win or you die.
(If you missed last month's offer, you can learn lots more about
SIFRP
from the
original April 2019 SIFRP Bundle blog announcement
.)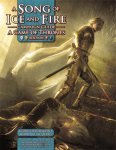 As before, this
Song of Ice and Fire RPG Bundle
brings you almost the entire
SIFRP
line for a bargain price. Pay just
US$14.95
to get all
five
titles in our
Starter Collection
(retail value
$72)
as DRM-free .PDF ebooks, including the complete
A Song of Ice and Fire Roleplaying
core rulebook in both its
Game of Thrones Edition
(retail price $20) and its
Pocket Edition
optimized for tablet use (retail $14), as well as the
Campaign Guide
(retail $20) and
Chronicle Starter
(retail $13) and the introductory adventure
Wedding Knight
(retail $5).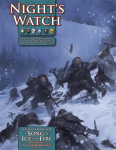 And if you pay more than the threshold (average) price, which is set at $24.95 to start, you'll
level up
and
also
get our entire
Bonus Collection
with
eight
more supplements and scenarios worth an additional
$70,
including the
Night's Watch
sourcebook (retail $18); the full-length chronicle
Dragon's Hoard
(retail $19); three Chronicle System rules supplements —
Out of Strife, Prosperity
(new Holdings),
Spark to Powder
(gunpowder rules), and
Chronicle of Sorcery
(enhanced magic) — and three creature guides:
Woodland Creatures
,
Mountain Terrors
, and
Desert Threats
.
Ten percent of your payment (after gateway fees) will be donated to the charity designated by Chris Pramas of Green Ronin Publishing, the
Union of Concerned Scientsts
.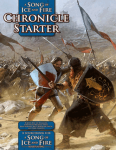 Winter is here, and
Game of Thrones
is ending. But you have a new chance to stay in Westeros and keep playing the great game — if you get this revived
Song of Ice and Fire RPG Bundle
before it ends its NEWLY EXTENDED run
Tuesday, May 21.
http://bundleofholding.com/presents/SIFRP2