Stygian Fox Cthulhu
by Bundle Operator
Monday 13 January 2020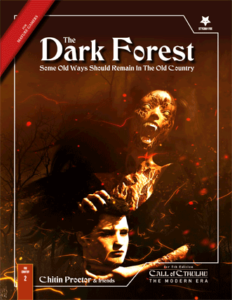 In January 2020 we presented the
Stygian Fox Cthulhu Bundle
featuring recent
Call of Cthulhu
sourcebooks, investigations, and play aids from
Stygian Fox Publishing
. These fiercely imaginative (and uncomfortable) scenarios of realistic horror range beyond the Cthulhu Mythos and across many times and locales.
We presented several Stygian Fox titles in the October 2018 Bundle of Tentacles 5, including the unsettling scenario collections
The Things We Leave Behind
and
Fear's Sharp Little Needles
, along with the Victorian-era agency sourcebook for
Cthulhu by Gaslight,
Hudson & Brand, Inquiry Agents of the Obscure
. This all-new collection took Investigators from spirit-stalked 1990s Japan to haunted Victorian seasides, from an infected ocean liner in New York harbor to London's Necropolis Express.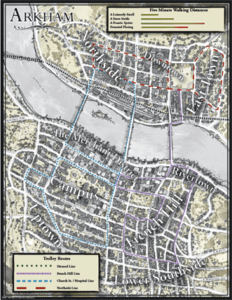 There were 
four
titles in our
Starter Collection
(retail value
$42)
as DRM-free .PDF ebooks, including
The Book of Contemporary Magical Places
, the modern-day
CoC
scenario
I Want to Play
, the beautiful
Cartomancy 23: Lovecraft Country Map Pack
collection, and an unusual play aid:
Afterlives
, a deck of print-and-cut cards that describe your Investigator's ultimate post-scenario fate.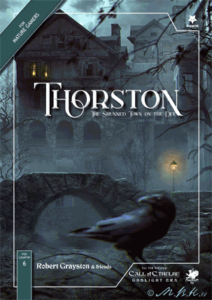 Those who paid more than the threshold (average) price 
also
got our entire
Bonus Collection
with
five
more scenarios and sourcebooks worth an additional
$60,
including
Nakuko
(set in 1990s Japan),
The Dark Forest
(modern-day Michigan),
Thorston, the Shunned Town on the Dee
and
Nightmare on the Necropolis Express
(both
Cthulhu by Gaslight
Victorian-era), and
Autophagia
(1920s).
Ten percent of each payment (after gateway fees) went to this offer's designated charity, the
Electronic Frontier Foundation
.