Apocalypse Engine 4
Monday 4 May 2020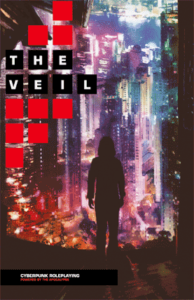 In April 2020 we presented the
Apocalypse Engine Bundle 4,
our fourth collection of RPGs
Powered by the Apocalypse
— that is, based on Vincent and Meguey Baker's landmark indie game
Apocalypse World
. The Bundle of Holding's first Apocalypse Engine offer appeared to great success in September 2015; the second, September 2016. After our third Apocalypse in June 2018,
many new PbtA games
debuted. Sometimes it's a little hard to keep up!
There were
three
complete games in our
Starter Collection
(retail value
$35)
as DRM-free .PDF ebooks, including the bestselling cyberpunk RPG from Fraser Simons,
The Veil
; a game of thron– er, of cutthroat fantasy intrigue,
The Sword, The Crown, and the Unspeakable Power
, aka
SCUP
; and an instructive game about organizing on the job and in the community,
Beat the Boss
.
(How closely does
SCUP
model
Game of Thrones
? Check the list from this
February 2018 Cannibal Halfling review
: "For your reference, Tyrion is The Voice, Cersei is The Crown, Jon Snow is The Spur, Varys is The Lyre, Melisandre is The Hex, Ramsey is The Screw, Arya is The Black Hood, Bran is The Adept, Danaerys is The Beloved, Jamie is The Gauntlet, and Sam is The Bloodletter.")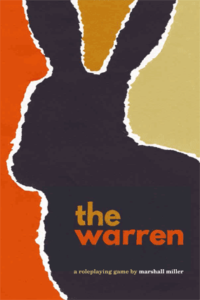 Those who paid more than the threshold (average) price
also
got our entire
Bonus Collection
with
five
more titles worth an additional
$60,
including
Cascade
, a full-length campaign supplement for
The Veil
(plus the quickstart rules for the forthcoming
The Veil: Inheritance
); an intense game of wildlife survival,
The Warren
, along with its
Predator Cards
print-and-play deck;
Comrades: A Revolutionary RPG
; and a big collection of linked one-episode games,
Uncanny Echo: 10 Supernatural Games
.
Ten percent of each payment (after gateway fees) went to this offer's pandemic-related charity,
Heart to Heart International
. Heart to Heart improves health access and administers crisis relief worldwide. HHI provides medicines, supplies, and equipment to safety-net clinics in the US and to international medical teams. HHI delivered urgently needed equipment to providers fighting the Covid-19 pandemic.
Apocalypse Engine resources