Family-Friendly RPGs
Wednesday 17 December 2014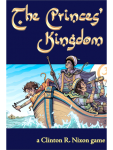 wIn late December 2014 e resurrected our Family-Friendly RPGs collection from December 2013. These are easy, fast-playing, colorful tabletop RPGs especially designed to bring new young players into the roleplaying hobby. Some of these games are designed for parents to play with their kids; others are simple enough to hand off to the kids and let them teach themselves.
Our starter collection included four games (retail value $36):
Hero Kids (retail $6): An ideal introduction to fantasy roleplaying for children aged 4 to 10.
Mermaid Adventures (retail $10): Exciting undersea adventures and strange mysteries. Includes a coloring book! (Ages 6-11.)
The Princes' Kingdom (retail $10): Young heirs to the throne of Islandia, visiting the citizens of their land and solving problems. (Ages 5+, plus an adult.)
Happy Birthday, Robot! (retail $10): The charming storytelling game by Daniel Solis for families or classrooms. (Ages 9+ — and especially good for grownups.)
Those who paid more than the threshold price (starting at $13.95) got our complete collection of five bonus games worth another $54: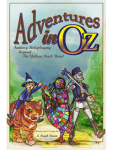 Adventures in Oz – Fantasy Roleplaying Beyond the Yellow Brick Road (retail $7): A loving journey into the lands of L. Frank Baum. (Ages 8+.)
Camp Myth: The RPG (retail $10): Third Eye's adaptation of the Chris Lewis Carter YA novel series about mythic creatures at summer camp. (Ages 8-13.)
Project Ninja Panda Taco (retail $12): Jennifer (Jennisodes) Steen's game of competing Masterminds and their biddable Minions. (Ages 8+.)
School Daze (retail $10): It's high school the way you wish it could be. (Ages 13+.)
The Zorcerer of Zo (retail $15): Chad Underkoffler's classic game of fairy tales set in the Zantabulous Land of Zo. (Ages 5+.)
If you paid full price for all these .PDFs, you'd spend $90! Ten percent of each payment (after payment gateway fees) was split equally between the two international charities chosen by our indie designers: Save the Children and St. Jude Children's Research Hospital.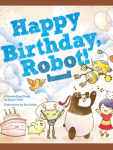 These .PDFs make great gifts for the holidays or any time of year — there's never a bad time to introduce a young person to roleplaying!