Eclipse Phase Bundle resleeved
Monday 29 December 2014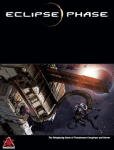 In late December 2014 we revived our June 2014 Eclipse Phase Bundle, a comprehensive tabletop RPG collection from Posthuman Studios that gives you everything you need to start an Eclipse Phase campaign of transhumanist science fiction, conspiracy, and post-apocalypse horror. Our starter collection (retail value $40) included four titles as DRM-free, non-watermarked .PDF ebooks:
Eclipse Phase (retail price $20): Join the secret organization Firewall to defend transhumanity from terrorists, nanoswarms, rogue AIs, and more.
NPC File Volume 1 – Prime (retail $5): Over 30 original characters with descriptions and full stats, ready for any campaign.
Sunward – The Inner System (retail $15): The inner worlds of the Solar System, from the Solarians who dive into the Sun's corona to an upswelling of Barsoomian patriotism on Mars.
Eclipse Phase Sample Characters (free): As a convenience to our customers, we include this gorgeous collection of 16 characters from the rulebook, reformatted for 8×10″ cardstock.
Customers who paid more than the threshold price got our complete collection of four bonus titles (retail value $40):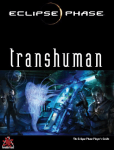 Transhuman (retail $15): This essential player's guide includes a random lifepath generator, expanded rules for infomorphs and flexbots, and over 30 new morphs ready to be sleeved.
Panopticon (retail $15): How to live in a "transparent" society; the inner workings of space habitats and how to hack them; and new gear, rules, and morphs for uplifted characters.
Continuity (retail $5): A one-shot scenario or a campaign kickoff. You awaken in a new morph with two weeks of your life missing, and only limited time to deal with a looming threat.
The Devotees (retail $5): Pit your Firewall team against Nine Lives, the most ruthless syndicate of soul thieves in the system.