IGDN – small-press RPGs from the Indie Game Developer Network
Thursday 19 February 2015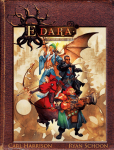 In February and March 2015, our IGDN Bundle gathered a choice collection of small-press tabletop RPGs from the talented designers of the Indie Game Developer Network trade organization. The three games in our Starter Collection (retail value $46):
Fraser Ronald, Centurion: Legionaries of Rome (retail price $11): March with the legions across the centuries in the Roman Republic and Empire.
Carl Harrison and Ryan Schoon, Edara: A Steampunk Renaissance (retail $15): A fantasy world on the brink of tumultuous technological change.
Jacob Wood, Psi-punk (retail $20): Cyberpunk meets psionics in this complete game based on the Fudge System.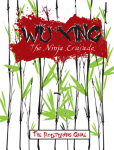 Customers who paid more than the threshold price also received our entire collection of bonus games (retail value $95):