Indie Spring Festival – refreshing small-press RPGs
Tuesday 7 April 2015
By mid- April 2015, we'd all done the vernal-equinox thing, and most of the Northern Hemisphere had moved well into springtime. Overall, this half of the Earth had the hottest winter in history. But here in upstate New York we had (go figure!) record-breaking cold. In the entire month of February the temperature clawed its way above freezing for only a few hours. At Bundle of Holding headquarters, the Pocket Dimension, the snow in the front yard reached four feet deep in places. We could have built an igloo. But when the robins started chirping, the ice was aaaalmost gone, and it became possible to go outside without facing immediate death, our thoughts turned lightly to refreshing entertainment.
Our Indie Spring Festival presented a fine collection of vibrant, brain-expanding small-press tabletop roleplaying games by star designers. In fact, star designer and frequent Bundle contributor Emily Care Boss (Breaking the Ice, Shooting the Moon) curated this offer. These games are good examples of what Emily calls "structured freeform." Each game helps players sitting around the table create an atmosphere much like live-action freeform games.
Our Starter Collection (retail value $22) included three games as DRM-free, non-watermarked .PDF ebooks:
Ross Cowman, Serpent's Tooth (retail $10): Play out the fall of a King — whether a monarch, guru, CEO, superhero, or Starlord.
Marc Majcher, 24 Game Poems ($5): A fascinating collection of small, quick-playing evocations of mood and idea.
Per Fischer, Crossroads ($7): An intense four-player short-story game of fulfilled desires and their aftermath.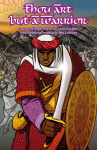 Customers who paid more than the threshold price also receives all the games in our Bonus Collection (retail value $35):
Martin Bull Gudmunsen and Ole Peder Giæver, Itras By ($10): The surreal city everyone creates from their dreams.
Matthijs Holter and Jason Morningstar, Love in the Time of Seið ($5): A five-character rework of Holter's Archipelago about noble melodrama in Iron Age Scandinavia.
Ron Edwards, Spione ($10): Story Now in Cold War Berlin by the designer of Sorcerer, Trollbabe, and Circle of Hands.
Anna Kreider, Thou Art But a Warrior ($10): A recasting of Ben Lehman's Polaris, telling the tragic story of Muslim Knights sworn to defend Islamic Spain at the beginning of the Crusades.
Emily Care Boss, Misericord(e) (retail $5): A casual storytelling game where 13 medieval guilds vie at the Winter Solstice to see whose members can tell the best tales of adventure.