Bundle of GUMSHOE resurrected
Monday 20 April 2015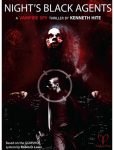 In late April 2015 we revived our September 2013 Bundle of GUMSHOE, featuring many Pelgrane Press investigative RPGs using the GUMSHOE System by Robin D. Laws (Feng Shui, Hillfolk). GUMSHOE games are designed for adventures of mystery and detection, where the important thing isn't succeeding in a skill roll to find the clue, it's figuring out what the clues mean.
You may know the GUMSHOE System as the engine powering Kenneth Hite's bestselling Trail of Cthulhu. This Bundle of GUMSHOE shows off the system's many other strengths, with mysterious investigations in a super-powered city, down the monster-haunted alleys of old Europe, and in outer space.
Our Starter Collection included four titles as DRM-free, non-watermarked .PDF ebooks (total retail value $62):
Ashen Stars (retail price $25): Contractors on the lawless fringe of inhabited space, solving crimes and imposing justice job-by-job.
Mutant City Blues (retail $21): Police in the Heightened Crimes Investigative Unit probe crimes in a city filled with super-powerful felons.
Ken Writes About Stuff installments 1-4 (retail $12): Four forays by Kenneth Hite into the Cthulhu Mythos, GUMSHOE, and whatever took his fancy that month. Includes a discount voucher for $3 off a one-year subscription to Ken Writes About Stuff.
See Page XX Vol 1 – The First 24 Columns (retail $4): A wide-ranging selection of columns by Robin D. Laws from the Pelgrane Press site.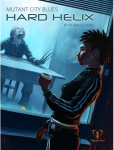 Customers who paid more than the threshold (average) price also got all five titles in our Bonus Collection (retail value $73.50):
Night's Black Agents (retail $25): Ken Hite's vampiric-spy-thriller RPG of bloodsucking Bourne Identity-style espionage.
The Zalozhniy Quartet (retail $16): Four tense and horrific scenarios by Gareth Ryder-Hanrahan for Night's Black Agents.
Dead Rock Seven (retail $15): Gareth's ENnie-nominated Ashen Stars scenario collection, presenting problems as diverse as murders on an old asteroid mine, missing executives on a pleasure planet, and threats to the security of an interstellar cooking contest.
Hard Helix (retail $8.50): Four Mutant City Blues scenarios by Robin D. Laws with new puzzles and challenges for your local Heightened Crimes squad.
Fear Itself (retail $9): An RPG of personal horror by Robin D. Laws about ordinary people confronting the Outer Black, an unearthly realm of alien menace and madness.