Shadowrun 4E
Monday 11 May 2015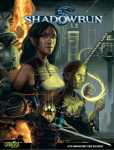 The year is 2072. Magic has returned and creatures of myth and legend walk among us as megacorps bleed the world dry. You're a shadowrunner — a deniable asset, a corporate pawn — using bleeding-edge science and magic to make your meat body and mind better-than-flesh. Stay on the edge, and you may survive another run on the mean sprawl streets.
In May 2015 our Shadowrun 4E Bundle presented the complete 20th Anniversary tabletop roleplaying rulebook (2009) for Shadowrun Fourth Edition from Catalyst Game Labs, plus the key supplements (weapons, magic, cyberware, Matrix) that provide everything you need to run your own Shadowrun cyberpunk-fantasy-noir campaign in the Sixth World.
Our Starter Collection included four titles (retail value $41) as DRM-free .PDF ebooks:
Shadowrun Fourth Edition 20th Anniversary Core Rulebook (retail $15): The polished and popular full-color 2009 version of the RPG of high-tech lowlife in an Awakened world. Includes the Quick-Start Rules from Free RPG Day 2012.
Runner's Companion (retail $12): Expanded character options — new qualities, advanced Contact and Lifestyle rules, shapeshifters, the Infected, and more.
Arsenal (retail $12): The essential book of weapons, gear, vehicles, drones, and lots of new ways to die.
Safehouses (retail $5): A short but lifesaving collection of sanctuaries where runners hide from the heat.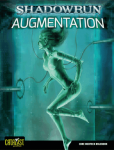 Customers who paid more than the threshold price scored big and also received our entire Bonus Collection (retail value $84) with six more titles:
Runner's Toolkit (retail $25): A massive collection of sites, contacts, tables, cheat sheets, and the classic introductory adventure On the Run.
Augmentation (retail $12): The Fourth Edition cyberware/bioware supplement, now encompassing nanotech and genetech.
Street Magic (retail $12): The spellslinger's book for Fourth Edition — paths, groups, goods, spirits, metaplanes, and tons of new spells and adept powers.
Unwired (retail $12): The Fourth Edition's Matrix is a much different place, an Augmented World where technomancers in the Deep Resonance can meet sprites, AIs, and the occasional housecat.
NEW! Gun Heaven 2 (retail $12): 59 full-color pages of firepower for any runner's budget.
NEWER! Digital Grimoire (retail $4): More traditions, spells, and new ways to work magic.
NEWER YET! 10 Gangs (retail $7): Mid-range criminal organizations that work as adversaries or sometime allies.
That's a retail value of $128!