Bundle of the Ages +2 – alt- and fantasy-historical RPGs
Tuesday 18 August 2015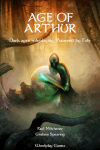 Longtime Bundle of Holding customers may recall our August 2013
Bundle of the Ages,
a small but choice collection of historical and historical-fantasy tabletop roleplaying games inspired by medieval and Renaissance Europe, the Napoleonic wars, colonial America, and ancient Greece.  In August 2015 we followed up with an all-new
Bundle of the Ages +2,
a huge companion collection of RPGs that range from Dark Ages Britannia through the 17th Century, and even into realms of piratical fantasy. And with the addition of a classic time-travel RPG, you could traipse across the timelines to visit them all! Our Starter Collection presented four titles (retail value
$41)
as DRM-free .PDF ebooks:
Age of Arthur (Wordplay Games, retail price $15): A gritty Arthurian Britain of the Dark Ages, powered by Fate 3rd Edition.
On Her Majesty's Arcane Service (Better Mousetrap Games, retail $10): Help Doctor John Dee defend the new British Empire from occult threats.
Outremer (Better Mousetrap, retail $10): An alternate 16th Century where the Crusader States have survived and thrived.
Timemaster (Goblinoid Games, retail $6): The classic 1980s Pacesetter game of high-impact time-travel adventure. It may seem weird to include Timemaster, which is set in the 72nd Century, in this collection of games set in the past. But think about it: Timemaster gives you a great way to link up all these times and places for a single group of player characters. It's a sprawling gonzo campaign waiting to happen.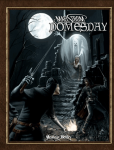 Customers who paid more than the threshold price
also
received our entire
Bonus Collection
of
seven
more titles (retail value
$91):
Pirates & Dragons Core Rulebook (Cakebread & Walton, retail $25): Fantastic swashbuckling in an archipelago of strange beasts and vile necromancers. Includes the Dragon Isles Poster Map (retail $2).
Maelstrom Domesday (Arion Games, retail $15): A new version of the classic British RPG Maelstrom, set in 11th-Century Anglo-Norman Britain.
Northern Crown (Atlas): Fantastic D20 System adventures amid the legends and myths of colonial North America. Includes both New World Adventures (retail $15) and the Gazetteer (retail $15).
Heirs to the Lost World (Obsidian Serpent, retail $10): The mythic New World during the Age of Exploration.
Servants of Gaius (Bedrock Games, retail $5): An alternate Roman setting where the supposedly mad emperor Caligula is actually defending the Empire from a secret invasion.
Timemaster: Clash of Kings (Goblinoid, retail $4): The best-regarded Timemaster adventure, a trip back to the Dark Ages to locate the origins of King Arthur.