Apocalypse Engine Bundle – Powered by the Apocalypse
Tuesday 1 September 2015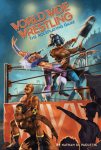 In September 2015 our
Apocalypse Engine Bundle
presented a new collection of RPGs
Powered by the Apocalypse
— that is, based on Vincent Baker's fantastically original 2010 RPG
Apocalypse World
. From supernatural romance to smuggling to pro wrestling, these wide-ranging games let you pick a playbook, try your Moves, roll 2D6, and play to find out what happens. Our
Starter Collection
included
five
titles (retail value
$37)
as DRM-free .PDF ebooks:
Apocalypse World (lumpley games, retail price $10): The revolutionary game of post-disaster action and story. Did you see Fury Road? This is that.
Monsterhearts (Buried Without Ceremony, retail $10): The messy lives of teenage monsters. (Previously presented in our April 2013 Bundle of Holding +2.)
Monsterhearts: Blood of Misty Harbour (Buried Without Ceremony, retail $5): A complete three-episode mini-series for Monsterhearts.
Bootleggers: Smuggling Run (One Seven Designs, retail $7): Crooks smuggling alcohol in 1930s Seattle. By John Harper, designer of Blades in the Dark and Lady Blackbird.
Cartel (Magpie Games, retail $5): "Ashcan edition" of Mark Diaz Truman's game of Mexican narcofiction in the Sinaloa crime ring.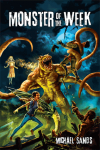 Customers who paid more than the threshold price
gained +1 forward
and
also
got our entire
Bonus Collection
of
five
more titles (retail value
$49.50):
World Wide Wrestling (NDP Designs, retail $10): Feuds, betrayals, and righteous victory in a grand and action-filled setting.
Monster of the Week (Evil Hat, retail $12): The new version of the most accessible Apocalypse game, about hunting monsters a la Buffy, Supernatural, and X-Files.
Legacy: Life Among the Ruins (UFO Press, retail $12.50): Centuries-spanning family sagas in the wake of apocalypse.
Deniable (StoryWeaver Games, retail $10): Unwitting spies, tempted by easy money, get into fixes right out of A Fish Called Wanda.
City of Judas (Dreamlord Press, retail $5): Dark sword-and-sorcery where the Brotherhood of the Iron Fist fights cultists and monsters in an imaginary Jersalem.