Asia Fantastic – RPGs with an East Asian flavor
Wednesday 9 September 2015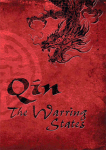 In September 2015 our
Asia Fantastic
offer presented a new collection of tabletop roleplaying games ebooks set in China and Tibet. This offer includes Cubicle 7 Entertainment's lavish
Qin: The Warring States
rulebook and its
entire support line
of four supplements and adventures, plus other games and sourcebooks with an East Asian flavor. Start your own
wuxia
martial-arts campaign in the Warring States, or fight Communist occupiers in 1959 Tibet.
Our
Starter Collection
included
three
titles (retail value
$55)
as DRM-free .PDF ebooks:
Qin: The Warring States (Cubicle 7 Entertainment, retail $25): The gorgeous 272-page rulebook of adventure, glory, and martial-arts action in ancient China.
Qin Bestiary (retail $15): More than a monster book, this supplement enhances the whole fantasy aspect of Qin's Warring States setting.
Ultimate Three Kingdoms Guide (Mystical Throne Entertainment, retail $15): An invaluable sourcebook detailing the historical Warring States period that inspired Qin. Presented in three versions (each retail $5), each providing game statistics for a different system (Savage Empires, Legend, and Mystical Throne's own Entropic Game System).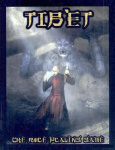 Customers who paid more than the threshold price
also
get our entire
Bonus Collection
of
five
more titles (retail value
$60),
including the rest of the
Qin
support line:
Tibet: The Roleplaying Game (Vajra Enterprises, retail $15): Magical struggles against the Chinese Occupation in 1959. This .PDF version of Tibet is for sale only in this offer and nowhere else.
Qin Legends (retail $10): Rules for high-power characters who can change the course of history.
Qin: The Art of War (retail $18): Fight for glory in epic mass battles across the Warring States.
Qin: The Tournament of Scarlet and White (retail $5): A short adventure of contests and intrigue, sequel to the introductory scenario in the Qin rulebook.
Ultimate Mongol Empire Guide (Mystical Throne, retail $12 – three versions at $4 each): All about Genghis Khan and the largest land empire in history. Presented in three versions (Savage Worlds, Legend, and the Entropic Game System).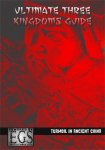 A merchant in the crowded markets of Xinzheng would try to sell you this offer at a full retail value of
$103.
Well, no — he wouldn't want US dollars — and he probably doesn't carry .PDFs. Sorry, the idea got away from us. Anyway, ten percent of each purchase (after gateway fees) went to this offer's designated charity,
Human Rights Watch
.