Super Asian Blast – anime-manga-folklore RPGs resurrected
Friday 11 September 2015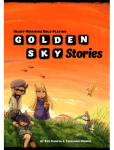 In September 2015 we revived our December 2013
Super Asian Blast
collection of tabletop RPGs from Japan and Korea, or from talented designers who love Asian culture. These .PDF rulebooks present games based on manga, anime, or Asian mythology. A few draw on folk tales centuries old; most feel as new as the latest
Shonen Jump.
Several of these games make great companions to the historical RPGs in our
Asia Fantastic
offer now in progress.
Our
Starter Collection
included
seven
rulebooks (retail value
$51)
as DRM-free .PDF ebooks:
Maid: The Role-Playing Game (Star Line Publishing, retail price $6): The first Japanese tabletop RPG ever translated into English — a wild comedy game of maids serving their eccentric master.
Mecha and Mekayana (Heroic Journey Publishing, retail $10): Chris Perrin's fast-moving game of simple and exciting robot combat, along with the supplement that adds Bollywood film romance and giant-robot melodrama.
Magicians (Samjoko Publishing, retail $10): The tabletop RPG of Asian mythology with a magic system that uses the Korean language. That's right, playing this game teaches you Korean!
Magicians Card Packs (retail $5): 170+ print-and-cut poker cards for use with Magicians. Includes scenarios by Jason Morningstar and many others.
Anima Prime (Berengad Games, retail $10): Steambots and megaswords in the vein of the Final Fantasy series.
Clover and the Clover Holiday Special (Ben Lehman, retail $10): Charming games of the best five-year-old girl in the world — a loving tribute to Kiyohiko Azuma's manga series Yotsuba&!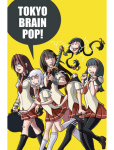 Otaku who paid more than the threshold price
also
received our entire
Bonus Collection
(retail value
$60)
with
six
more titles:
Golden Sky Stories (Star Line Publishing, $10): Heartwarming tales, reminiscent of Miyazaki's My Neighbor Totoro, about magical animals in a rural Japanese village.
Tokyo Brain Pop (Atarashi Games, $10): The revised (and retitled) game of psychic Japanese schoolgirls at Atarashi High School.
Kuro (Cubicle 7, $20): Cubicle 7's game of unremitting Japanese horror a la The Ring, from French designer Neko and the team behind Qin: The Warring States (now available in Asia Fantastic).
Monkey (D101 Games, $7): Newt Newport's storytelling game of the Monkey King's Journey to the West.
Motobushido (Alliterated Games, $10): Motorcycle-samurai heed the call of the Highway.
 Clover's First Day of School (retail $3): A new nine-page adventure for the best girl in the world. Clover's First Day of School debuted in this collection and is currently available nowhere else.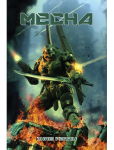 As for the new additions,
all
previous customers — including purchasers of this offer's original December 2013 run — received the new titles automatically. When you buy a Bundle of Holding early, you never worry about missing a title added later — even years later.