Osprey Adventures +2 – fact meets legend once again
by Bundle Operator
Monday 1 February 2016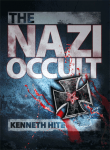 In February 2016 we brought you
Osprey Adventures +2
, an all-new sequel to our August 2015 collection of
Adventures
volumes from
Osprey Publishing
. Osprey has become one of the world's most successful niche publishers. Originally owned by Berkshire Printing, part of the Brooke Bond tea company in the UK, Osprey was founded to publish the Aircam Aviation book series based on the collectible cards which were then packaged with Brooke Bond tea. Aircam's success spawned a long sequence of nearly 1,500 authoritatively written, beautifully illustrated military histories in nearly two dozen series, including
Men-at-Arms
(400 books) and
Campaign
(200+ books).
In 2008 Osprey entered the gaming market with the
Field of Glory
rules for ancient and medieval miniature wargaming. In 2011 Osprey inaugurated the
Adventures
imprint to explore myths and legends, secret histories, folklore, conspiracy theories, cryptozoology, UFOs, and aliens — subjects filled with interesting stories, whether they be factual, fictional, or somewhere in between. Our August 2015 offer presented eight of these concise, beautiful manuals. This +2 collection features a new assortment of fascinating
Adventures
titles, many written by leading designers in the tabletop roleplaying field.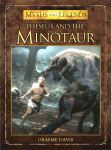 There were
three
titles in our
Starter Collection
(retail value
$38
), all presented as DRM-free .PDF ebooks:
Wizards by David McIntee (retail $10): The history and legends of Merlin, Simon Magus, Zhang Guo Lao, Nicolas Flamel, Dr. John Dee, Faust, and many more.
Theseus and the Minotaur by Graeme Davis (retail $14): The Athenian king and his greatest foe, by the co-designer of Warhammer Fantasy Roleplay.
Zombies: A Hunter's Guide by Joseph A. McCullough (retail $14): Defending our right to rest in peace.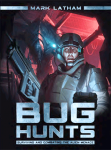 Those who paid more than the threshold (average) price
also
got our entire
Bonus Collection
with
six
more titles (retail value
$77):
The Nazi Occult by Kenneth Hite (retail $10): Runic lore, the Ahnenerbe, Tibet, Aktion Hess, Werwolf, and more, by the designer of Trail of Cthulhu and Night's Black Agents.
Bug Hunts by Mark Latham (retail $14): Surviving and combating the alien menaces of the 23rd Century.
Werewolves: A Hunter's Guide by Graeme Davis (retail $14): Viral, shamanic, sorcerous, cursed, and obsessive lycanthropes.
The Headless Horseman of Sleepy Hollow by Mark Latham (retail $15): And the many other headless spirits of history. What is their common link?
The War of Horus and Set by David McIntee (retail $10): The four-century feud between ancient Egypt's brother gods.
We Will Destroy Your Planet by David McIntee (retail $14): An alien's helpful field guide to conquering the Earth.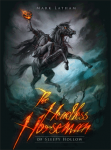 That's a
US$115
total retail value. Ten percent of each purchase (after gateway fees) went to this offer's designated charity,
Doctors Without Borders
.