Iron Kingdoms – Full Metal Fantasy roleplaying
Tuesday 20 September 2016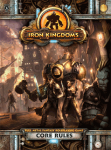 In September 2016 we brought you the 
Iron Kingdoms Bundle
featuring
Iron Kingdoms
, the Full Metal Fantasy tabletop RPG from
Privateer Press
set in the world of the popular
WARMACHINE
miniatures game. On the continent of Immoren, magic meets machinery in an ongoing industrial revolution. The vigorous Kingdoms, having overthrown the conquering Orgoth, now use arcane mechanika to fight out ancient grudges. Beasts and cults rule the wilderness, and necromancers call forth the dead. To survive in these soot-covered cities, you'll need brains, brawn, a loaded pistol, and a touch of alchemy.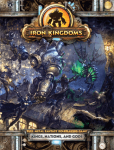 Privateer Press launched the Iron Kingdoms during the D20 boom with an epic three-part adventure, the
Witchfire Trilogy
(2001). Through 2005 the company published seven more books under the D20 and Open Gaming Licenses. Privateer used the setting for its flagship miniatures games WARMACHINE and HORDES, and in turn adapted those game systems back into roleplaying with the 2013
Iron Kingdoms
Core Rules. A free-standing companion RPG,
Unleashed
, followed in 2015. This offer presents both rulebooks along with several major supplements and adventures.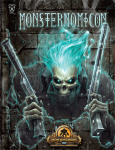 There were 
four
titles in our
Starter Collection
(retail value
$55)
as DRM-free .PDF ebooks:
Iron Kingdoms Core Rules (retail price $30): The beautiful full-color 365-page Full Metal Fantasy rulebook (2013) with character generation, game rules, and a detailed history of Immoren. Includes the complete introductory adventure "Fools Rush In."
Monsternomicon (retail $15): Over 40 monsters from the fearsome wilderness, all template-based to allow many variants.
Urban Adventure (retail $10): A 96-page overflow book with new careers, rules, equipment, source material, and a complete adventure.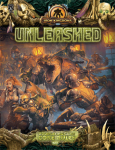 Those who paid more than the threshold (average) price 
also
got our entire
Bonus Collection
with
six
more titles (retail value
$79):
Iron Kingdoms Unleashed (retail $30): This gigantic (monstrous?) 484-page standalone RPG lets you play the creatures of wild western Immoren. Learn new magic, ride warbeasts, and grind the bones of your victims.
Kings, Nations, and Gods (retail $30): This long-awaited 390-page worldbook describes all five Iron Kingdoms in vivid detail, with new rules and options for characters from each nation.
Bitter Medicine (retail $7) and Bad Moon Rising (retail $10): Two full-length Iron Kingdoms adventures featuring train robbers and a murderous frontier garrison.
Full Metal Fridays Volume 1: This free compilation of 20 posts from the Privateer Press blog presents new material about the sea, alchemy, expeditions, gangs, and the code duello.
Blood in the Water (retail $2): Fiction by Aeryn Rudel set in one of the wildest parts of Iron Kingdoms Unleashed, the Cloutsdown Fen of northern Cygnar.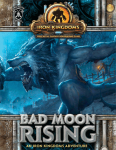 That's a total retail value of
US$134!
Ten percent of each payment (after gateway fees) went to this offer's designated charity,
Reading is Fundamental
.