Cthulhu Britannica and Cubicle 7 Worlds
Monday 19 December 2016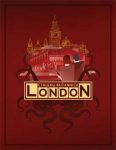 In December 2016 we presented 
two
offers featuring a colossal trove of titles from our friends at
Cubicle 7 Entertainment
, publishers of
The One Ring, World War Cthulhu, The Laundry RPG, Rocket Age,
and many other fine games:
Cthulhu Britannica
and — our single richest offer ever —
Cubicle 7 Worlds
.
Cthulhu Britannica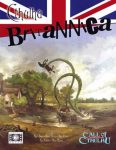 Cthulhu Britannica
is Cubicle 7's long-running series of
Call of Cthulhu
supplements and scenarios that bring the Mythos to the British Isles. This
Cthulhu Britannnica
Bundle included the original
Britannica
scenario collection, the giant
London
supplement (a spectacular
Kickstarter success
in November 2013), and the entire
London
support line.
Our
Starter Collection
(retail value
$65)
 included the original
Cthulhu Britannica
scenario collection (retail price $15) and the massive 408-page
Cthulhu Britannica London
set (retail $50), with the
Investigator's Guide, Keeper's Guide,
and
Adventures in Mythos London,
plus maps and posters.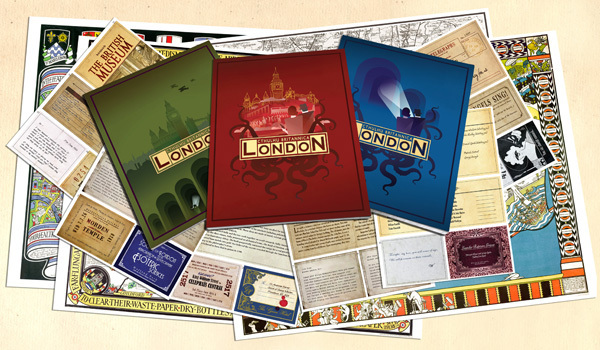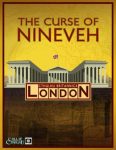 Those who paid more than the threshold (average) price 
also
got our entire
Bonus Collection
with
four
more titles (retail value
$58),
including the seven-part campaign
The Curse of Nineveh
(retail $23) and its two deluxe handouts,
The Journal of Reginald Campbell Thompson
and
The Journal of Neve Selcibuc
(retail $15 apiece). And after launch we added the short adventure
Ballad of Bass Rock
(retail $4), where investigators stranded on a remote Scottish island go from bad to worse to much, much worse.
That's a
US$122
value for an
insane
bargain price!
Cubicle 7 Worlds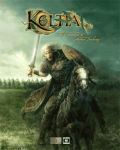 Cubicle 7 Entertainment published the English translations of four fantasy RPGs originally produced in French by the design studio
Le 7ème Cercle
[site in French]
.
Qin: The Warring States, Keltia, Yggdrasill,
and
Kuro
were all masterminded by
Neko
(7ème Cercle CEO Valérie Laproye). These beautiful games are set in ancient China, in Britain and Scandinavia in the Dark Ages, and in near-future Japan. This spectacular
Cubicle 7 Worlds
offer presented all four of these games and their
complete
English-language support lines — a total retail value of
US$233.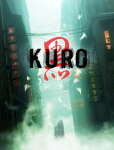 All
four
complete games were in our
Starter Collection
(retail value
$95)
as DRM-free .PDF ebooks:
Qin: The Warring States (retail price $25): The gorgeous 272-page rulebook of adventure, glory, and martial-arts action in ancient China.
Keltia (retail $25): In Ynys Prydein (Britain) in the late 5th Century, Myrddin the Elder guides heroes of Destiny to pave the way for Arthur Pendraeg.
Kuro (retail $20): Unremitting Japanese horror — "Ghost in the Shell meets The Ring" — in a dark high-tech future. Includes the free adventure Last Stop.
Yggdrasill – Lands of the North (retail $25): Scandinavian explorers seek glory and immortality from the snowy plains of Jutland to the halls of Northern kings.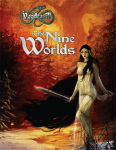 And our
Bonus Collection
had 
ten
more titles (retail value
$138)
— the
complete
English-language support lines for all four games in the Starter Collection.
For Qin: Qin Bestiary (retail $15), Legends (retail $10), The Art of War (retail $18), and The Tournament of Scarlet and White (retail $5).
The sole Keltia sourcebook in English, Avalon (retail $12).
The rest of the Kuro trilogy: Makkura (retail $15) and Tensei (retail $18).
Everything for Yggdrasill: The Nine Worlds (retail $15), Kings of the Sea (retail $15), and Uppsala (retail $15).
We' presented three of these games (
Qin, Kuro,
and
Yggdrasill
) in past offers — but even if you have those, note that
Keltia
and the new supplements here were worth
$155
by themselves.
Ten percent of each payment (after gateway fees) went to these offers' designated charity,
Doctors Without Borders
.