Elven Papercraft – beautiful print-and-assemble models from Lord Zsezse Works
Tuesday 3 January 2017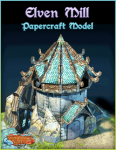 Our first offer of 2017 was the
Elven Papercraft Bundle
, featuring beautiful full-color print-and-assemble paper models of elvish towers, walls, mills, and more for RPGs and 28mm miniatures games. The modeling wizards at
Lord Zsezse Works
in Hungary bring us these lovely .PDF kits, funded in a successful
June 2014 Kickstarter campaign
. This bargain-priced offer let our customers add gorgeous castles and terrain to your campaigns.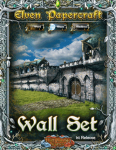 All that's needed to assemble these models are basic tools: a knife or sharp scissors, straightedge, glue, a cutting mat, and hairpins. Each set includes full-color instructions for beginners, and there are
instructional modeling videos on YouTube
. These kits are scaled for 28mm miniatures; you can print the terrain with or without movement grids. Many of these .PDFs include graphic layers you can turn on or off to change a building's texture, move windows, and add ornaments. (
Note:
The interactive features of these .PDFs are usable only with the free
Adobe Reader
software.)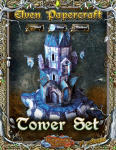 There were 
five
titles in our
Starter Collection
(retail value
$51.50)
, including the
Elven Tower
and
Mill
model kits, two
Ground Sets
of flat terrain tiles, and three
Template Packs
of beautiful book covers suitable for your RPG rulebooks or game props.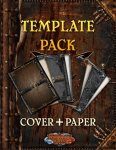 Those who paid more than the threshold (average) price 
also
got our entire
Bonus Collection
with
eleven
more titles (retail value
$57)
, including the
Elven Wall
interactive .PDF, the
Steampunk Expansion
, more
Ground Sets
and book templates, and exclusive
Dark Elf
versions of the
Mill
and
Wall
that are
not for sale anywhere else.
 After launch we added the
Wizard Items Expansion
! With all these sets, you can build and furnish your own giant castle in elven style. And ten percent of your payment (after gateway fees) goes to this offer's designated charity,
Doctors Without Borders
.