King Arthur Pendragon – TWO offers
Monday 19 June 2017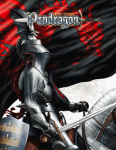 In June 2017 we presented 
two
offers featuring Greg Stafford's masterful game of glory and chivalry in Arthurian Britain,
King Arthur Pendragon
. First, we resurrected (for a second time) the original June 2014
King Arthur Pendragon Bundle
, with the core rulebook upgraded to the new
Edition 5.2
. (And on that topic, see below for a nice announcement.) Joining the revival was an all-new companion in adventure, the
Pendragon Bundle +2 — Estates and Uther
.
King Arthur Pendragon Bundle [revived from June 2014]
Of over
19,200
games in the comprehensive
RPG.net Game Index
,
King Arthur Pendragon
ranks
#5
.
Pendragon
is the crowning achievement of legendary designer
Greg Stafford
, founder of Chaosium and discoverer of Glorantha.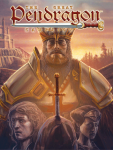 As a knight in the perilous and magical time of King Arthur, you adventure to gain Glory and, in time, to found a lineage of descendants. As the 85-year saga advances, you play your original character's children and grandchildren in a spectacular multi-generation campaign — an experience without equal anywhere in roleplaying.
Pendragon
isn't just about adventuring; it is a painstakingly researched, amazingly detailed game about the noble, passionate, and ultimately tragic Knights of the Round Table.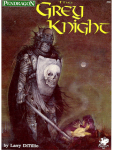 Originally presented in June 2014 and revived that December, this resurrected
King Arthur Pendragon
Bundle included 
everything you need
for a campaign using one of the most honored and respected RPGs ever published. There were 
six
titles in this offer's
Starter Collection
(retail value
$60
):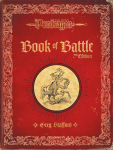 Those who paid more than this offer's threshold price
also
got this offer's complete
Bonus Collection
with
four
essential supplements worth an additional
$72
:
As for the special announcement we mentioned: The two presentations of this
King Arthur Pendragon
Bundle in 2014 included the most current rulebook then offered, Edition 5.1. This new revival upgraded to the new Edition 5.2 released in 2016 — and through the generosity of publisher
Nocturnal Media
,
all
previous purchasers of this offer also received the new Edition 5.2 on their Wizard's Cabinet download page.
Pendragon +2 — Estates and Uther [all-new]
This
Estates and Uther
companion collection included recent Fifth Edition
Pendragon
supplements that explore the earliest phase of the Arthurian saga — the wartorn reign of King Arthur's father,
Uther Pendragon
.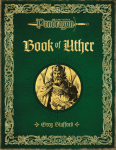 The two titles in this offer's
Starter Collection
(retail value
$51
) were 
Book of Uther
(retail price $26), about Arthur's father and his tumultuous history; and
Book of the Estate
(retail $25), about obtaining and managing a large household — a monument to your glorious achievements.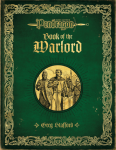 This offer's
Bonus Collection
had 
three
more titles worth an additional
$52
:
Book of the Warlord (retail $32): The definitive guide to noble life in the chaotic Early Phase of the 85-year Great Pendragon Campaign.
Book of the Entourage (retail $15): The 2015 revised edition about the companions and accoutrements of the knight's lordly life.
Book of Records II: Battles (retail $5): Form-fillable, auto-calculating .PDF sheets for determining battle outcomes.
Ten percent of each payment (after gateway fees) went to these offers' designated charity, the
RPG Creators Relief Fund
.
King Arthur Pendragon resources