Colonial Gothic – the secret history of the Revolution
Monday 3 July 2017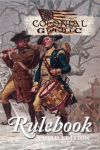 In July 2017, to mark the US Independence Day holiday, we presented the
Colonial Gothic Bundle
, featuring the new Third Edition of the supernatural flintlock-horror tabletop roleplaying game
Colonial Gothic
from
Rogue Games
. Uncover the secret history of America's 18th-Century frontier, where monsters stalk the woods and ghosts haunt every sleepy hollow.
Colonial Gothic
uses the fast and cinematic "12 Degree System" (
Thousand Suns
and
Shadow, Sword, and Spell
), described on the
Rogue Games website
. Within its cinematic context the game supports a wide range of historical approaches, from plausible "High Action" (
Last of the Mohicans, Dances With Wolves
) to "Occult & Mystery" (
Sleepy Hollow
) to outright "Supernatural" (
Brotherhood of the Wolf, Pirates of the Caribbean, Van Helsing
).
This bargain-priced offer included almost the entire
Colonial Gothic
line —
everything you need
for a complete campaign of magic and mayhem in the shadows of early America. There were 
seven
titles in our
Starter Collection
(retail value
$40)
as DRM-free .PDF ebooks, including the complete
Colonial Gothic Third Edition rulebook
(retail price $10), three essential supplements (
Gamemaster
,
Adventure
, and
The Player Companion
, total retail $21), and the 174-page
Beginnings
adventure (retail $8) that kicks off the massive
Flames of Freedom
campaign that will encompass the entire American Revolution. After launch we added
The Legend of Sleepy Hollow
(retail $1): Washington Irving's classic 1839 story of a haunting in upstate New York, plus gaming notes adapting it to
Colonial Gothic.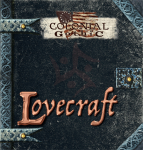 Those who paid more than the threshold (average) price 
also
got our entire
Bonus Collection
with
ten
more titles worth an additional
$70:
(After we launched this offer, some customers pointed out we missed an opportunity by not setting the threshold price at
$17.76.
Argh!)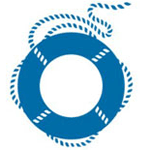 The entire Rogue Games share of this offer's proceeds went to the charity selected by
Colonial Gothic
designer and Rogue Games owner Richard Iorio II, the
American Foundation for Suicide Prevention
. "Over the weekend of June 12-14, 2015, I lost three friends in succession to suicide," Richard writes. "The American Foundation for Suicide Prevention helps you understand why this event happened and, more important, they offer comfort. They cannot take away the pain, but they can help you deal with it." Richard explained why he contributed this offer in a heartfelt post on this blog, "
The Colonial Gothic Bundle and AFSP
."