Apocalypse Engine +2 – through Mon 25 Sept
by Bundle Operator
Tuesday 5 September 2017
0 comments
Through
Monday, September 25
we present the
Apocalypse Engine Bundle +2
, an
all-new
second collection (a follow-up to our September 2015 offer) of great RPGs
Powered by the Apocalypse
— that is, based on Vincent Baker's fantastically original 2010 RPG
Apocalypse World
. This +2 collection presents the new 2016 Second Edition of
Apocalypse World
 plus a wide range of recent PbtA games.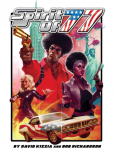 Pay just
US$12.95
to get all
four
games in our
Starter Collection
(retail value
$42)
as DRM-free .PDF ebooks:
Apocalypse World Second Edition (retail price $15): The February 2016 Kickstarter triumph brings new moves, new playbooks, and all-around smoothness. (See this Stack Exchange topic, "What's the difference betwen Apocalypse World 1E and 2E?")
Action Movie World: First Blood (retail $7): Get joyously typecast in cheesy '80s straight-to-video flicks.
Spirit of '77 (retail $10): Daredevils, truckers, and red-hot mommas hit the highways for high-octane Watergate-era excitement.
Headspace (retail $10): Hyper-competent transhuman operatives share their consciousness in a cyberpunk battle against global corporations.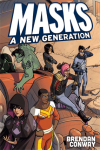 And if you pay more than the threshold (average) price, which is set at $22.95 to start, you'll
gain +1 forward
and
also
get our entire
Bonus Collection
with
five
more games and supplements worth an additional
$52:
Night Witches (retail $12): Jason (Fiasco) Morningstar's acclaimed historical game of Soviet airwomen in World War II — the dreaded Nachthexen of the 588th Night Bomber Regiment.
Masks: A New Generation (retail $14): In the vein of Young Justice, Young Avengers, and Teen Titans, young superheroes of Halcyon City fight villains, save lives, and try to figure out who they are.
Epyllion: A Dragon Epic (retail $12): Young drakes investigate rumors, solve problems, and discover a growing evil in Dragonia.
Uncharted Worlds (retail $10): Bold starship crews earn fame and fortune uncovering the mysteries Out There.
NEW! Action Movie World: Deleted Scenes (retail $4): More Actors and Scripts in a cheesy 1980s vein.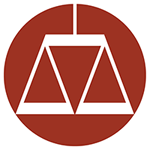 Ten percent of your payment (after gateway fees) goes to this offer's designated charity, the
Southern Poverty Law Center
.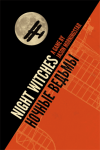 To do it, do it! — That is, get this
Apocalypse Engine Bundle +2
before its endgame
Monday, September 25.
http://bundleofholding.com/presents/ApocEngine2