Demon: The Descent – techgnostic espionage
Tuesday 3 October 2017
In October 2017 we kicked off our annual "October Horrors" sequence of horror and suspense RPG offers with the
Demon: The Descent Bundle,
a comprehensive collection featuring
Demon: The Descent,
the 2014 Storytelling game from
Onyx Path Publishing
of techgnostic renegades struggling against the God-Machine in the
Chronicles of Darkness
.
In
Descent
, the God-Machine is everywhere. It is under the everyday world, behind it, beyond it. Its mechanisms stretch through time and space, and alter events in ways humanity cannot imagine. The God-Machine sends forth its angels to enact its will, delivering messages, building Infrastructure, protecting some people, killing others. And you were one of those angels. But not any more. Now you are one of the Unchained, a fallen angel who defected to the human race. Yours is a world of Agendas and Incarnations, Embeds and Ciphers — of cover identities and clockwork conspiracies. You cannot — will not — return to the sterile embrace of Heaven. All you can do is reign in Hell.
A stark contrast to the original
Demon: The Fallen
(2002),
Descent
favors a noir-ish espionage atmosphere a la John le Carré,
The Bourne Identity
, and the TV series
Person of Interest.
Demons must move carefully through the shadowy streets and labyrinthine back alleys of the World of Darkness. The God-Machine and its agents are always watchful for a chance to reclaim these assets. The Unchained use a wide variety of powers, including Embeds that let them alter the world on a conceptual level, and Exploits, which allow great destructive and manipulative power — at the cost of compromising their all-important Cover.
The Unchained must take extreme care as they search for Hell. They are pursued by a faceless, vastly powerful entity that has unlimited time and resources, and they have already fallen once. But what has fallen may rise again.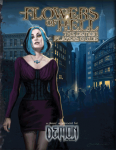 This bargain-priced collection, funded by Onyx Path's successful
November 2013 Kickstarter campaign
, had 
everything you need
for a chronicle of furtive struggle against the God-Machine. There were 
five 
titles in our
Player Collection
(retail value
$79)
, including the complete 414-page
Demon: The Descent core rulebook
(previously presented in our January 2016 Nest of Spies offer), the player's guide
Flowers of Hell
, and the complete 226-page
World of Darkness First Edition rulebook
(2004) that underpins
Demon
and the other Chronicles of Darkness settings (
Vampire: The Requiem, Werewolf: The Forsaken,
and more). (Previously in our March 2017
Changeling: The Lost
offer.) After launch we added 
Demon: The Descent Ready-Made Characters
 (a ring of four pregenerated Unchained player characters); and 
Mortal Remains
: From the
Hunter: The Vigil
line (and previously presented in our January
Hunter
Bundle), this book helps mortals in pursuit of demons and other supernatural creatures.
["Wait, isn't
Demon: The Descent
for the Second Edition
Chronicles of Darkness
rules?" The
Demon
corebook has a 2E rules update/patch in its Appendix, but the text itself refers to the
World of Darkness
1E rules.
Demon
(2014) was released before
The Chronicles of Darkness
2E rulebook (2016).]
Those who paid more than the threshold (average) price 
also
got our entire
Storyteller Collection
with
nine 
more titles worth an additional
$65: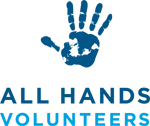 Ten percent of each payment (after gateway fees) went to this offer's designated charity,
All Hands Volunteers
. All Hands Volunteers is a volunteer-powered disaster relief organization that rebuilds hope for people devastated by natural disasters worldwide. Over the last 12 years, 39,000 volunteers have donated 200,000 days to help 500,000 people worldwide.