Worldbuilder's Toolkit +5 – through Mon 04 December
by Bundle Operator
Tuesday 14 November 2017
2 comments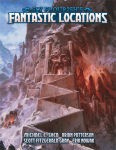 Through
Monday, December 4
we present the all-new
Worldbuilder's Toolkit +5
, our fifth annual bargain-priced collection of gamemastering ebooks that help you design RPG campaign settings and run adventures. Pay just
US$12.95
to get all
three
titles in our
Starter Collection
(retail value
$51)
as DRM-free .PDF ebooks: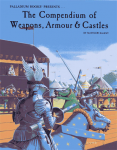 And if you pay more than the threshold (average) price, which is set at $24.95 to start, you'll
level up
and
also
get our entire
Bonus Collection
with
four
more titles worth an additional
$70.50:
Ultimate Toolbox (Alderac Entertainment, retail $30): Four hundred pages, that's 400 pages, of tables and adventure seeds for any fantasy game system.
Kobold Guide to Plots & Campaigns (Kobold Press, retail $10): Nineteen essays by 13 expert gamemasters including Jeff Grubb, Zeb Cook, Margaret Weis, Robert Schwalb, and many more.
Palladium Compendium of Weapons, Armour, & Castles (Palladium Books, retail $12.50): This 232-page Fifth Printing (1999) of the classic 1981 treatise debuts here in electronic form as a brand-new .PDF with searchable text. This Compendium is currently available only in this offer and nowhere else.
NEW! Hand-Drawn City Maps (retail $18): Cartographer Alyssa Faden provides this exclusive collection of beautiful full-color city maps. (See some of these maps in Alyssa's Cartographers' Guild portfolio.)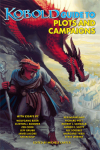 Embark on your own new adventure with this
Worldbuilder's Toolkit +5
before the offer ends
Monday, December 4.
http://bundleofholding.com/presents/Worldbuilders5