Traveller: The New Era
Tuesday 13 February 2018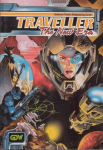 In February 2018 we presented the
Traveller New Era Bundle
featuring
Traveller: The New Era
, the 1992 SFRPG from Game Designers' Workshop of collapse and revival in the galactic empire of
Traveller
.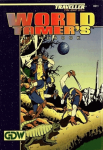 The Third Imperium provides the setting for Marc W. Miller's classic SFRPG
Traveller
(1977) and its follow-up
MegaTraveller
(1986). In 1992 GDW adapted
Traveller
to its House System introduced in
Twilight: 2000
and
Dark Conspiracy.
Traveller: The New Era
moves the timeline forward to show the Imperium destroyed by civil war and a deadly artificial intelligence, the Virus. Trying to rebuild civilization, explorers venture across the fallen empire, making new contact with worlds cut off for decades from interstellar trade. Most planets are graveyards; the few survivors are low-tech and xenophobic. Many are ruled by TEDs (technologically elevated dictators), elites with access to a small cache of high-tech weaponry with which they control the population. But vigorous survivors are forging a better, more vibrant history across ten thousand worlds. In the New Era, the future starts now.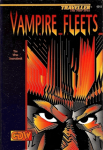 This rich offer presented the 1993 Deluxe Edition of the
TNE
rules along with almost all the key GDW-era supplements. There were 
six
rulebooks and supplements in our
Starter Collection
(retail value
$70)
as DRM-free .PDF ebooks: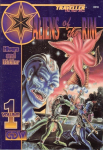 Those who paid more than the threshold (average) price 
also
got our entire
Bonus Collection
with
eight
more supplements and adventures worth an additional
$80: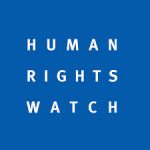 Ten percent of each payment (after gateway fees) went to this offer's designated charity,
Human Rights Watch
.