HackMaster (Mar 2016) & Knights of the Dinner Table (new)
Tuesday 8 May 2018
In May 2018 we presented 
two
offers from
Kenzer and Company
. The all-new
Knights of the Dinner Bundle
had .PDF e-comics featuring the longest-running and most successful comic strip in RPG history,
Knights of the Dinner Table
by
Jolly Blackburn
. And if you've read
KoDT
, you know the Knights' favorite game is
HackMaster
— so we also revived our March 2016
HackMaster Bundle,
with the core Fifth Edition books and more.
1. KNIGHTS OF THE DINNER BUNDLE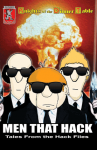 Jolly R. Blackburn created
Knights of the Dinner Table
in 1990 as a filler comic strip for issue #2 of the small-press gaming magazine
Shadis
, which he was publishing out of a spare bedroom. The strip was something of a "creative burp," and Jolly didn't give it much thought. He was surprised when it quickly became a favorite among readers; the most frequent reaction was, "Those guys remind me of my own group!" Soon
KoDT
was overshadowing everything else he'd ever done, and the created was now controlling the creator.
Twenty-eight years later, Jolly still draws and writes for the monthly
Knights of the Dinner Table
magazine. Since he joined Kenzer and Company and formed the
KoDT
Development Team (Barbara Blackburn, Brian Jelke, Steve Johansson, and David S. Kenzer),
KoDT
strips have appeared in seven different magazines and in many limited-series comic books. Throughout this unmatched run, the theme of the strip has held true: Outsiders and loners of all kinds, regardless of their flaws, can find friendship and acceptance at the gaming table.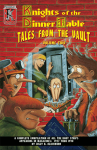 This bargain-priced
Knights of the Dinner Bundle
gave you literally
thousands
of pages from the entire run of
Knights of the Dinner Table.
 There were 
nine
titles in this offer's
Starter Collection
(retail value
$86)
as DRM-free .PDF ebooks, including the first
five
KoDT Bundle of Trouble
compilations (reprinting
KoDT
issues #1-15), all three
Tales from the Vault
collections of scarce early strips, and the first volume of
The CattlePunk Chronicles, Outlaw Trail.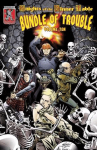 Those who paid more than this offer's threshold (average) price 
also
got this offer's entire
Bonus Collection
with
nine
more titles worth an additional
$88.50,
including
KoDT Bundle of Trouble
Volumes 6 through 10 (collecting KoDT issues #16-30); the second
CattlePunk Chronicles
collection,
Four Herdsmen of the Apocalypse
; and two standalone books,
Men That Hack
and
The Java Joint
. After launch we added 
KoDT Special #1: Last Man Standing
(retail $3.50), a self-contained 40-page story of the Knights playing
Urban Assassin
on the streets of Muncie, Indiana.
2. HACKMASTER [from March 2016]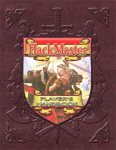 In 2001, armed with an
Advanced Dungeons & Dragons
license from Wizards of the Coast,
Kenzer and Company
released
HackMaster
"4th Edition" — a not-quite-parody of the
AD&D
1E/2E rules that captured the spirit of the game seen in
Knights of the Dinner Table.
(There were no prior editions; "4th" was part of the spoof).
HackMaster
won that year's Origins Award for Game of the Year.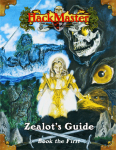 Through one of the more unusual paths in RPG history,
HackMaster
evolved into a full-fledged, full-featured RPG, spawning over 40 add-ons, supplements, and game aids. In 2011, as the original license was expiring, Kenzer started a long transition to a new version of
HM
. This "fifth edition" removes most of the parody aspects. The new game mechanics, written from scratch, incorporate the Honor, Skills, and Count-up systems from Kenzer's 2007 Old West RPG
Aces & Eights.
(We presented
A&8
in our October 2015
Aces & Eights
Bundle.)
This revived
HackMaster Bundle
presented all three massive
HackMaster
Fifth Edition core books — the
Player's Handbook, GameMaster's Handbook,
sourcebooks and adventures, and the monumental
Hacklopedia of Beasts
monster manual. Together they provide
everything you need
for a complete campaign using this remarkable Old School game.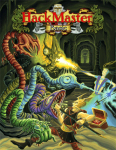 There were 
five
titles in this offer's
Player Collection
(retail value
$57)
as DRM-free .PDF ebooks: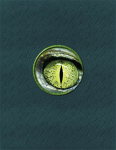 This offer's entire
Gamemaster Collection
had 
three
more titles worth an additional
$87:
HackMaster 5E GameMaster's Guide (retail $40): This 370-page tome has rules, NPCs, treasure tables, and advice for every situation.
Hacklopedia of Beasts 5E (retail $40): The massive, lavishly produced monster book that launched the HackMaster 5E project.
Frandor's Keep (retail $15): A lonely military outpost on the creature-infested borderlands — an ideal sandbox to start an adventuring career.
HackMaster GM Resources: More free downloads from the Kenzer website — these help the HM GameMaster.