Indie Cornucopia 6
Tuesday 20 November 2018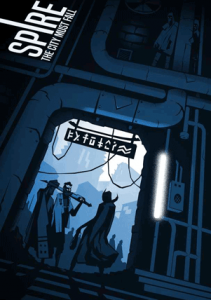 In November 2018 we presented the all-new
Indie Cornucopia 6,
our sixth annual collection of top-quality small-press RPGs. There were 
three
complete games in our
Starter Collection
(retail value
$48)
as DRM-free .PDF ebooks:
Dusk City Outlaws (Scratchpad Publishing, retail price $20): The January 2017 Kickstarter triumph about crime cartels and crews in the sprawling sandbox city of New Dunhaven.
Age of Anarchy (Reroll Productions, retail $13): War and intrigue during England's 12th-Century Anarchy, setting for the Brother Cadfael mysteries and The Pillars of the Earth.
Murders & Acquisitions (NerdBurger Games, retail $15): Cutthroat corporate intrigue, melees in the breakroom, and promotion by execution. Sound like your office?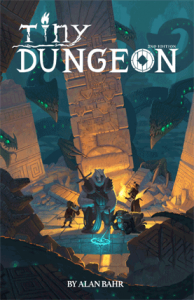 Those who paid more than the threshold (average) price 
also
got our entire
Bonus Collection
with
three
more games worth an additional
$63:
Spire (Rowan, Rook, and Decard, retail $25): Revolution in a mile-tall city of a thousand gods.
Tiny Dungeon 2E (Gallant Knight Games, retail $18): The new 2018 Second Edition of the minimalist pickup-and-play fantasy RPG, including a dozen microsettings that jump-start a new campaign.
Red Markets (Hebanon Games, retail $20): Economic horror in a slow-motion zombie apocalypse where civilization is ending but the rent is still due.
Ten percent of each payment (after gateway fees) went to this offer's designated charity,
Doctors Without Borders
.