Warhammer FRP 1E & The Enemy Within
Monday 10 December 2018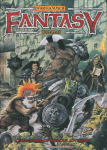 In December 2018 we presented the
Warhammer FRP 1E Bundle
featuring
Warhammer Fantasy Roleplay
First Edition (1986), the atmospheric FRPG originally published by Games Workshop and now available from
Cubicle 7 Entertainment
.
WFRP
1E is set in the Old World, a striking pseudo-European, Renaissance-level low-fantasy setting of corruption and superstition, betrayal and butchery, and insidious, encroaching Chaos. This all-new bargain-priced collection of beautiful new .PDF image scans had 
everything you need
to start adventuring in this grim world of perilous adventure.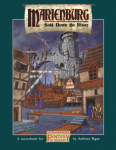 There were 
three
titles in our
Starter Collection
(retail value
$30)
as DRM-free .PDF ebooks, including the complete 385-page
Warhammer Fantasy Roleplay First Edition core rulebook
 plus the two city supplements
Marienburg: Sold Down the River
and
Middenheim: City of Chaos.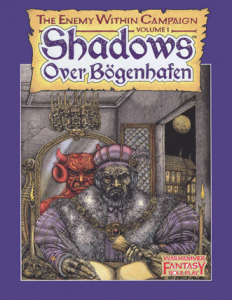 Those who paid more than the threshold (average) price 
also
got our entire
Campaign Collection
with
five
scenario books worth an additional
$50
that together form the legendary sequence
The Enemy Within
— one of the greatest campaigns in fantasy roleplaying history: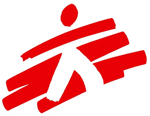 Ten percent of each payment (after gateway fees) went to the charity designated by Dominic McDowall of Cubicle 7 Entertainment,
Doctors Without Borders
.