Doctor Who RPG
Thursday 20 December 2018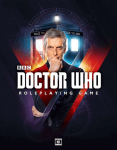 In December 2018 we presented the
Doctor Who RPG Bundle,
featuring recent .PDF ebooks for the official
Doctor Who Roleplaying Game
from
Cubicle 7 Entertainment
. Embark on your own adventures across time and space as the Doctor (any one of 12 incarnations) and his companions (any one of them too) — or invent your own Time Lord, new companions, and a new TARDIS — or create a ragtag band of time agents, or even a UNIT base protecting Earth. With the
Doctor Who RPG
the power is in your hands, and maybe in your Sonic Screwdriver.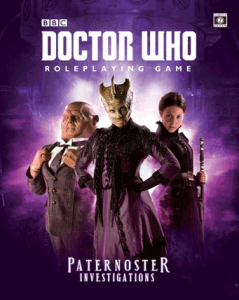 This new offer presented many recent supplements you've never seen in any previous bundle. There were 
three
titles in our
Starter Collection
(retail value
$70)
as DRM-free .PDF ebooks: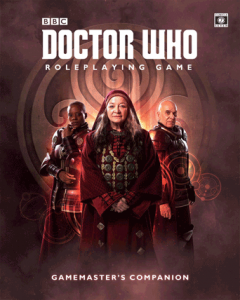 Those who paid more than the threshold (average) price 
also
got our entire
Bonus Collection
with
four
more titles worth an additional
$72:
Gamemaster's Companion (retail $20): A TARDIS-full of guidance for running Doctor Who RPG adventures, along with three complete scenarios.
The campaign sourcebooks The Black Archive (retail $14), about UNIT, and The Silurian Age (retail $20), about dinosaurs in spaceships.
All of Time and Space Volume 1 (retail $18): A collection of four complete adventures — Ghost Engines, Northern Knights, Schrodinger's Expedition, and Tomb of Cleopatra.
This offer also included a 3
0% discount code
for purchases of all
Doctor Who RPG
print products at the
Cubicle 7 webstore
.
Ten percent of each payment (after payment gateway fees) went to the charity designated by Dominic McDowall of Cubicle 7 Entertainment,
BBC Children in Need
.