0one Dungeons – hundreds of maps
Monday 7 January 2019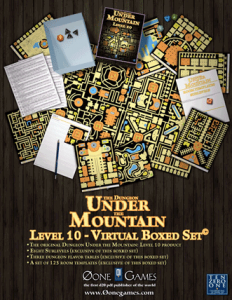 In January 2019 we presented the
0one Dungeons Bundle
featuring a sprawling range of labyrinthine dungeon blueprint .PDFs from
0one Games
. Every under-mountain mega-crawl campaign benefited from these 
hundreds
of sharp and versatile full-color rooms and encounters. These state-of-the-art interactive .PDFs let you turn the grids (both square and hexagonal) on and off, show or hide room numbers, show walls as outlines or filled, show or hide doors and furniture, orient the compass rose, change print options, and make many other customizations, depending on the map. (Interactive features require the free
Adobe Reader
. Some of these files may not display correctly in other readers.)
This all-new collection followed and complemented our popular January 2018
0one Blueprints
offer. You may also recall 0one's massive
Great City Campaign Setting
we presented in July 2017. If you like, the Dungeon Under the Mountain can fit right under it.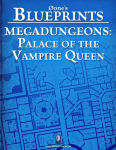 There were 
thirteen
titles in our
Starter Collection
(retail value
$44)
as DRM-free .PDF ebooks, including
nine
complete levels of the colossal
Dungeon Under the Mountain
; the vast
Dungeon of Terror Virtual Boxed Set
; and three
Megadungeons Blueprints
:
Archlich's Lair
,
Palace of the Vampire Queen
, and
The Undercity
.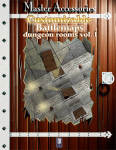 Those who paid more than the threshold (average) price 
also
got our entire
Bonus Collection
with
seventeen
more titles worth an additional
$52.50,
including the
Dungeon Under the Mountain Level 10 Virtual Boxed Set,
13 customizable
Rooms & Encounters
(travel
The Fungal Corridor
to the
Desecrated Temple
to meet
Gormoth the Ever-Hungry
), and
two
sets of
Customizable Battlemaps: Dungeon Rooms
that let you make your own scenes for miniatures combat. After launch we added
Dungeon Under the Mountain – The Forgotten Level
: Debuting in this offer, this new 11-page map set explored further under-mountain areas reachable only by teleportation.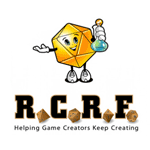 Ten percent of each payment (after gateway fees) went to this offer's designated charity, the
RPG Creators Relief Fund
. The Roleplaying Game Creators Relief Fund (RCRF) is a 501(c)(3) nonprofit charitable organization founded to provide financial assistance to tabletop roleplaying game creators suffering hardship due to medical emergencies, natural disasters, and other catastrophic situations.