Shadowrun 5E – TWO offers
Monday 4 February 2019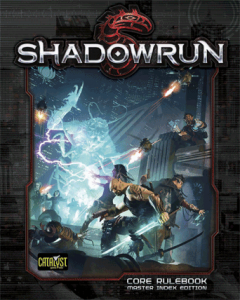 In February 2019 we presented
two
all-new offers featuring the 2013 Fifth Edition of
Shadowrun
, the classic cyberpunk-fantasy RPG from
Catalyst Game Labs
. First,
Shadowrun 5E Essentials
had the core rulebook and supplements for cyberware, magic, the Matrix, and riggers. And its companion offer,
SR5 Runs & Guns,
added supplements that get your runners in even deeper trouble on the mean streets of 2081.
Shadowrun
Fifth Edition is the newest version of one of the most popular and successful roleplaying worlds ever — a fusion of man, magic, and machine in a dystopian high-tech, high-magic future. You are a shadowrunner, thriving in the margins, doing the jobs no one else can. You can survive, even flourish, as long as you do what it takes. Sacrifice part of your soul for bleeding-edge gear. Push the limits of your will with new and dangerous magic. Wire yourself into the Matrix, making your mind one with streams of data. It'll cost you something — everything does — but you can make it worth the price. You are whatever you make yourself. Will you seek justice, sow seeds of chaos, sell out to the highest bidder? It's up to you. This much is certain: If you do nothing, the streets will eat you alive.
With all the rulebooks and key supplements for character creation, magic, combat, Matrix hacking, rigging, and more, these two offers had you
everything you need
to face the newest challenges of the Sixth World.
1. Shadowrun 5E Essentials [start here]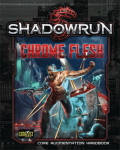 There were
three
titles in this
SR5 Essentials
offer's
Core Collection
(retail value
$70)
as DRM-free .PDF ebooks, including the complete
Shadowrun 5E core rulebook (Master Index Edition)
, plus the free
5E Quick-Start Rules
and
Character Conversion Guide
; the player's book,
Run Faster
; and the augmentation catalog
Chrome Flesh.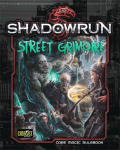 This offer's
Bonus Collection
had
three
more key 5E supplements worth an additional
$75
— the rules expansions for magic (
Street Grimoire
), the Matrix (
Data Trails
), and riggers (
Rigger 5.0
).
2. SR5 Runs & Guns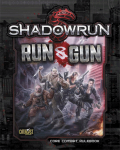 The
Runs & Guns
companion collection added supplements about combat, magic, and more. There were 
four
titles in this offer's
Starter Collection
(retail value
$63),
including
Run & Gun
(advanced combat rules),
Forbidden Arcana
(advanced magic),
Bullets & Bandages
(medicine), and
Aetherology
(the astral realms).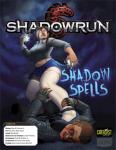 This offer's
Bonus Collection
had
four
more titles worth an additional
$60,
including
Howling Shadows
(the
SR
5 critter bestiary),
Dark Terrors
(horrors of 2081),
Shadow Spells
(more magic), and
Gun H(e)aven 3
(more weapons).
Ten percent of each purchase (after gateway fees) went to these two
Shadowrun
5E offers' designated charity, the
Electronic Frontier Foundation
.