Lone Wolf Adventure Game – through Mon 01 April
by Bundle Operator
Monday 11 March 2019
0 comments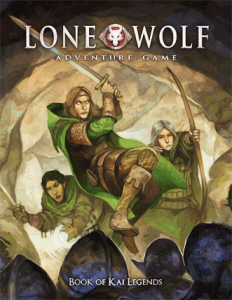 Through
Monday, April 1
we present the
Lone Wolf Bundle
featuring the
Lone Wolf Adventure Game
from
Cubicle 7 Entertainment
based on the famous
Lone Wolf gamebook series
by
Joe Dever
.
The
Lone Wolf
series introduced a generation of British teens and tweens to fantasy gaming. Dever's dozens of gamebooks cast readers as Kai Lord warrior-monks defending the world of Magnamund against the Darklords of Helgedad. The book series spawned a couple of licensed roleplaying games, most recently Cubicle 7's
LWAG,
funded in an
August 2014 Kickstarter campaign
.
Taking the
Lone Wolf
gamebooks as the inspiration for its system,
The Lone Wolf Adventure Game
is a great introduction to tabletop RPGs. The Initiate-level game keeps the mechanics to a minimum. Task resolution uses a 1d10 roll. A normal success requires 6 or higher; difficult tests require higher numbers. In combat, you roll your Combat Skill minus your opponent's. Experienced players can ramp up the complexity with the Master-level game, which provides a variety of options: a more complex combat system, new character skills and traits, and Kai's favor, a currency for helping you succeed at tasks.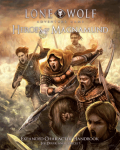 This new offer presents almost the entire
Lone Wolf Adventure Game
line for an unbeatable bargain price. Pay just
US$14.95
to get all
four
titles in our
Starter Collection
(retail value
$69)
as DRM-free .PDF ebooks, including the complete full-color
Lone Wolf Adventure Game
core rulebook (previously offered in our December 2016 Family-Friendly RPGs 2), the
Heroes of Magnamund
Expanded Character Handbook, the full-color bestiary
Magnamund Menagerie,
and the
Narrator's Screen
.PDF with useful charts and references.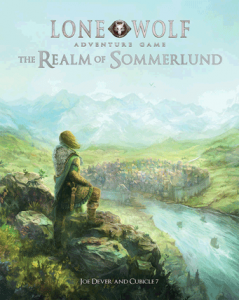 And if you pay more than the threshold (average) price, which is set at $27.95 to start, you'll
level up
and
also
get our entire
Bonus Collection
with
four
more titles worth an additional
$75,
including
The Realm of Sommerlund
setting book,
Bestiary of the Beyond
(more monsters), the full-length campaign
Terror of the Darklords,
and the three-scenario collection
Adventures of the Kai.
Ten percent of your payment (after gateway fees) goes to this offer's designated charity,
Doctors Without Borders
.
Epic quests, thrilling combat, and dangerous adventure await — but they only wait until this
Lone Wolf Adventure Game
offer vanishes
Monday, April 1.
(No fooling!)
http://bundleofholding.com/presents/LoneWolf