Ars Magica 5 (Aug 2014) & World of Magic (new)
Tuesday 30 July 2019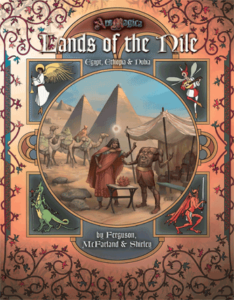 In July 2019 we presented
two
offers featuring
Ars Magica
, the landmark FRPG of medieval myth and magic from
Atlas Games
. Along with the original August 2014
Ars Magica 5 Bundle
(revived for a record-breaking
fifth
time!), we gathered world-spanning
ArM
5 supplements in the new companion offer
ArM5 World of Magic.
Designed by Jonathan Tweet and Mark Rein-Hagen,
Ars Magica
is the much-admired RPG about the wizards of the mystical Order of Hermes in 13th-Century Mythic Europe. The 2011 Fifth Edition from Atlas Games is widely regarded as the best. We've revived the August 2014
ArM
5 Bundle annually since 2015. We've also presented four companions: More Magic (March 2016), Wizards & Power (August 2017), and Mythic Europe (July 2018), and World of Magic, which completed our presentation of the entire Atlas Games
ArM
5 line. If you haven't yet visited the lands beyond Mythic Europe, the new collection is your gateway to a larger realm.
1. ArM5 WORLD OF MAGIC [new]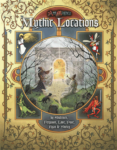 There were
four
supplements in this new World of Magic offer's
Starter Collection
(retail value
$55)
as DRM-free .PDF ebooks, including
Mythic Locations
(ten magical realms for your saga, including the Realm of Truffles),
The Cradle & the Crescent
(previously in our Feb 2016
ArM
5 More Magic offer),
Thrice-Told Tales
, and
Hooks
.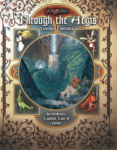 Those who paid more than this offer's threshold (average) price 
also
got this offer's entire
Bonus Collection
with
five
more supplements worth an additional
$75,
including
The Contested Isle
,
Lands of the Nile
,
Between Sand & Sea: Mythic Africa
,
Through the Aegis
, and
Dies Irae
. (That last book is a collection of fun ways to destroy the world, or at least your campaign.)
2. ARS MAGICA 5E [from August 2014]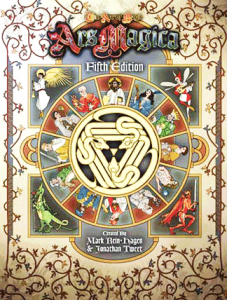 This revived August 2014
Ars Magica 5 Bundle
had the core rulebook and key supplements.As in its previous runs, there were
four
titles in this revived offer's
Starter Collection
(retail value
$55):
Ars Magica Fifth Edition: The complete, current 240-page rulebook.
Covenants: The essential guide to help players improve the homes of their magi.
Houses of Hermes: True Lineages: A detailed treatise on four powerful Houses of the Order of Hermes.
Apprentices: Every great magus started as a callow youth.
The Living Covenant: Over two dozen free characters and setting files from the Atlas Games website, collected here in a handy 42-page booklet.
This offer's
Storyguide Collection
added
five
more titles worth an additional
$70
:
Ten percent of each payment (after gateway fees) went to these two
Ars Magica
5E offers' designated charity,
Doctors Without Borders
.