Old School Revival 6
Monday 16 September 2019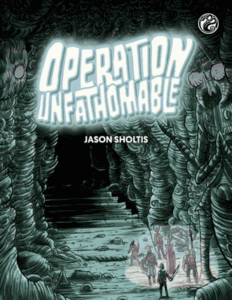 In September 2019 we presented the
Old School Revival Bundle 6,
our sixth annual (well, mostly) celebration of the
Old School Revival
and the spirit of roleplaying's earliest days. This all-new collection included
Hot Springs Island
and
Operation Unfathomable,
dungeons by Dyson Logos, three
One-Page Dungeons
compilations,
BLUEHOLME,
Hydra Cooperative, Melsonian Arts Council, and a new Expeditious Retreat "Aggressive Ecologies" entry (a spinoff from their acclaimed
A Magical Medieval Society
series) that debuted in this offer.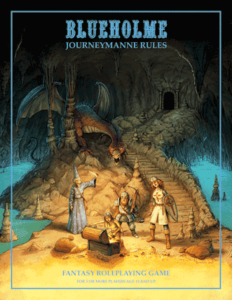 There were
seven
titles in our
Starter Collection
(retail value
$48)
as DRM-free .PDF ebooks, including the foul-aired hexcrawl
Fever Swamp
; the Aggressive Ecology embodied in
The Undead Leviathan
; a fine emulation of the primordial John Eric Holmes blue-box edition of
D&D,
the
BLUEHOLME Journeymanne Rules
(plus the
Referee Repository
,
Character Records
, and the introductory adventure
Necropolis of Nuromen
); and the
Dyson Logos Commercial Map Pack 1
, a massive collection of 170 hand-drawn dungeons.
Those who paid more than the threshold (average) price 
also
got our entire
Bonus Collection
with
eight
more titles worth an additional
$65:
Jacob Hurst's glorious two-volume jungle hexcrawl, A Field Guide to Hot Springs Island and The Dark of Hot Springs Island
The gonzo-phantasmagorical subterranean sandbox by Jason (The Dungeon Dozen) Sholtis, Operation Unfathomable (plus its Player's Guide and the map and character sheet)
The Slaver Fungus, a new star-spanning "Aggressive Ecologies" entry from Expeditious Retreat that debuts in this offer and is not yet available anywhere else
Chris Kutalik's What Ho, Frog Demons!, a hexcrawl set in the Weird-infested Marlinko Canton, site of Slumbering Ursine Dunes, Fever-Dreaming Marlinko, and Misty Isles of the Eld
And three recent volumes in the long-running One-Page Dungeon Compendium contest series: 2016, 2017, and the 2018 Tenth Anniversary Edition
Ten percent of each payment (after gateway fees) went to this offer's designated charity,
Ocean Conservancy
.