Fellowship
Monday 15 June 2020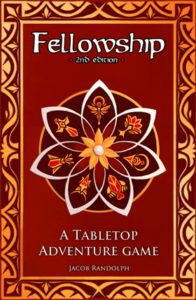 In June 2020 we presented the
Fellowship Bundle,
featuring Jacob Randolph's Apocalypse Engine FRPG of heroism against world-shattering odds,
Fellowship
. In
Fellowship
one player becomes the Overlord, bent on world destruction. The other player characters form a coalition of heroes who undertake a perilous journey to save the day.
Adapting the simple and flexible
Apocalypse Engine
system (also used in
Dungeon World
),
Fellowship
lets you enact your own epic adventure a la
The Lord of the Rings
or
Avatar: The Last Airbender.
As a member of the fellowship, you have a unique playbook (Dwarf, Elf, Halfling, Heir, Orc, Squire, Heir, Harbinger) that defines your Moves and abilities. You play as the hero of your people, and you have full control in defining them. When you play as the Elf, you decide what Elves are, what their culture is like, what they value and desire, and their relationship with the world. When someone asks about the Elves, all eyes turn to you for the answer.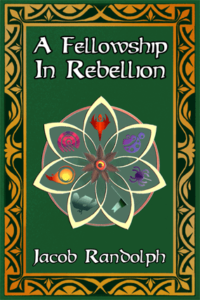 The Overlord has a special playbook with an agenda, armies, bonds, gears, foibles, and "My Only Weakness." During play the Overlord can level up like the heroes, and gains powerful custom moves like "Fear Me," "And in the Darkness Bind Them," and "You've Met With a Terrible Fate, Haven't You?" (which lets you curse a hero). The
Book 2
expansion
Inverse Fellowship
(based on Jacob's
Inverse World
campaign for
Dungeon World
) replaces the Overlord with the Horizon, for adventures of exploration in a dangerous otherworld. This year Jacob released
Fellowship Book 3: In Rebellion,
which establishes a fascist Empire the players try to overthrow.
Want to hear a
Fellowship
game? Jacob is editor and gamemaster of the long-running Actual Play podcast
Six Feats Under
. In 2017 he ran a 17-episode
Fellowship
Actual-Play podcast, "
To Winter's End
," and has followed it with several sequels supported by the
Six Feats Under Patreon campaign
.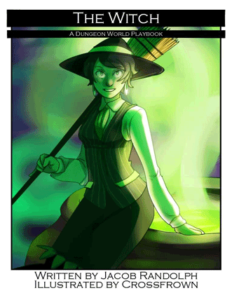 This bargain-priced offer presented the 2019 Second Edition of
Fellowship
plus both its supplements. (We presented
Fellowship
First Edition in the November 2016 Indie Cornucopia 4.) This offer also included many of Jacob's popular
Dungeon World playbooks
that are compatible with
Fellowship.
There were
six
titles in our
Starter Collection
(retail value
$30)
as DRM-free .PDF ebooks, including the complete
Fellowship
Second Edition core rulebook (2019); Jacob Randolph's first set of
Dungeon World Alternative Playbooks
with The Mage, the Priest, the Templar, and the Artificer; and four more
DW
playbooks:
Cultist
,
Dashing Hero
,
Spellsword
, and
Witch
.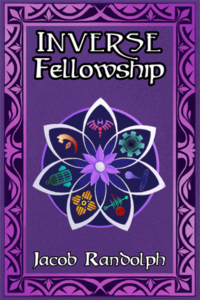 Those who paid more than the threshold (average) price 
also
got our entire
Bonus Collection
with
eight
more titles worth an additional
$48.50,
including
Fellowship Book 2 – Inverse Fellowship
and
Book 3 – In Rebellion
; five more
DW
playbooks with Jacob's revisions of his Mage playbook (
Clock Mage
,
Dragon Mage
,
Masked Mage
,
Star Mage
,
Winter Mage
); and
Creatures of the Night
, with "Advanced Playbooks" that turn your existing character into a vampire, werewolf, or ghoul.
Ten percent of each payment (after gateway fees) went to this offer's designated charity,
Human Rights Watch
.