Indie Cornucopia 8
Tuesday 24 November 2020
In November 2020, in time for the American Thanksgiving holiday, we presented the all-new
Indie Cornucopia 8,
our eighth annual collection of top-quality small-press RPGs. This time around the lineup included recent games from Jenna Moran (
Nobilis
), Jeff Barber (
Blue Planet
), and Rose Bailey (
Cavaliers of Mars
), plus the standout solitaire game
Thousand Year Old Vampire,
the bestselling World War I Apocalypse Engine aviation game
Flying Circus,
and more.
There were
five
titles in our
Starter Collection
(retail value
$48)
as DRM-free .PDF ebooks:
Brindlewood Bay (Jason Cordova, The Gauntlet): In their cozy small town, elderly investigators in the Murder Mavens mystery book club solve crimes — and then uncover a dark cult.
Upwind (Jeff Barber, Biohazard Games): Miyazaki meets Treasure Planet in this visionary zero-gravity sky-setting by the designer of Blue Planet. Includes the Upwind Knight's Deck.
Miserable Secrets (Fantasy Heartbreaker): Rose Bailey's blood-soaked gothic-noir extravaganza of intrigue, detection, and vamp-staking inspired by Castlevania. Includes the Omen Deck.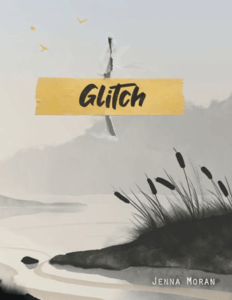 Those who paid more than the threshold (average) price 
also
got our entire
Bonus Collection
with
four
more titles worth an additional
$74:
Glitch, 0th Edition: Jenna Katerin Moran (Nobilis, Chuubo's Marvelous Wish-Granting Engine) returns with this "zero edition" follow-up that casts you as Excrucians, the world-killing void gods of Nobilis. It's okay — you're retired now, and you solve mysteries. [Note: This is the "Zero-th Edition" of Glitch made available in early 2020 to Kickstarter backers, not the Glitch First Edition published the day this offer launched.]
Flying Circus (Erika Chappell, Newstand Press): The Apocalypse Engine bestseller of World War I dogfighting in a Studio Ghibli-esque aviation fantasy setting.
Flotsam: Adrift Among the Stars (Black Armada): Outcasts, misfits, and renegades living in the belly of an enormous space station. By Joshua Fox (Lovecraftesque).
Thousand Year Old Vampire (Tim Hutchings, The Hutchingsonian Presents): The acclaimed solitaire "lonely game" of endless transformations, agonizing decisions, and loss across the centuries of your vampire's existence.
Ten percent of each payment (after gateway fees) went to this Cornucopia offer's pandemic-related charity,
Direct Relief
. Direct Relief gets protective gear and critical care medications to health workers, with emergency deliveries to medical facilities across the US and to regional response agencies across the world.