Jackie's Dreaming – through Sun 24 Jan
Wednesday 6 January 2021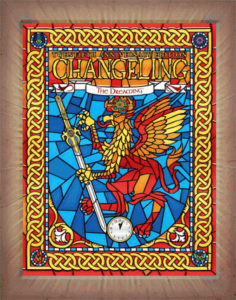 Through
Sunday, January 24
we present (on short notice) the all-new
Jackie's Dreaming Bundle
, a benefit offer in memory of the late
Jackie Cassada
featuring the
Changeling: The Dreaming
Storyteller game in its lavish 2017
20th Anniversary Edition
from
Onyx Path Publishing
.
In 1997 White Wolf published
Changeling
as the fifth and last of the original Storyteller System game lines that together composed the
World of Darkness
. Seen by some as a lighter, more fantasy-based contrast to the other Gothic-Punk games (
Vampire, Werewolf, Mage,
and
Wraith
), and by others as the darkest game White Wolf had yet created,
Changeling
made its half-fae characters face what happens once creativity and magic fades from their lives. A
December 2015 US$380K Kickstarter campaign
by Onyx Path Publishing funded the
Changeling: the Dreaming 20th Anniversary Edition
, which compiled and completed the concepts of that deceptively bright yet terrifying world.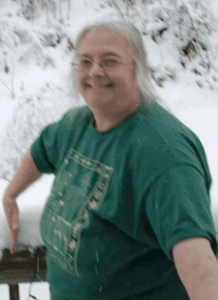 Many of
Changeling
's dreams were first imagined by Jackie Cassada in her long career as a prolific writer for
multiple White Wolf game lines
, always in collaboration with her partner of 57 years,
Nicky Rea
. The RPG industry functions on a work-for-hire model, and Nicky and Jackie received no royalties for most of their work. In December 2020 both Nicky and Jackie contracted COVID-19. Nicky survived, with lasting complications; Jackie passed away December 29, aged 71. Now 69 years old, with major medical and financial concerns, Nicky might soon become homeless.
Mage: The Ascension
line developer Satyros Phil Brucato has organized a
GoFundMe campaign for Nicky Rea
, and Onyx Path Publishing has kindly contributed this
Jackie's Dreaming
benefit that presents much of the
Changeling 20A
line for a bargain price. All money from this offer (after payment gateway fees) goes to help Nicky through a tough time.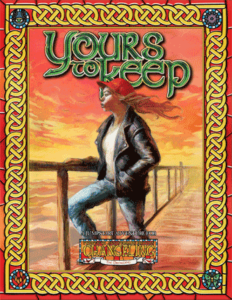 Pay just
US$5.95
to get all
four
titles in our
Starter Collection
(retail value
$31)
as DRM-free .PDF ebooks, including the complete full-color 500-page
Changeling: The Dreaming 20th Anniversary Edition core rulebook
(plus the
Concordia Map
), the
Yours to Keep C20 Jumpstart
, and Jackie and Nicky's
Changeling
novel
The Cup of Dreams
, fourth in their "Immortal Eyes" series.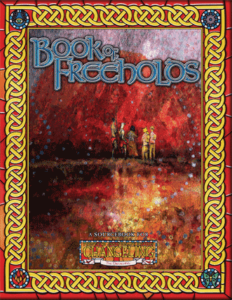 And if you pay more than the threshold (average) price, which is set at $12.95 to start, you'll
level up
and
also
get our entire
Bonus Collection
with
five
more titles worth an additional
$30,
including the
Changeling 20A Player's Guide
,
Ready Made Characters
,
Book of Freeholds
,
C20 Storyteller's Screen
, and the
C20 Anthology of Dreams
story collection.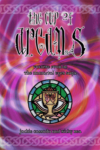 You'll recapture the spirit of your youth, stave off Banality, and help Nicky Rea when you get this
Jackie's Dreaming Bundle
before it fades into Dream
Sunday, January 24.
Until then, please spread the word.
http://bundleofholding.com/presents/Jackie