Jackie's Dreaming
Wednesday 6 January 2021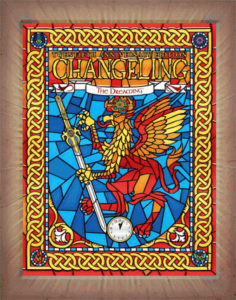 In January 2021 we presented (on short notice) the all-new
Jackie's Dreaming Bundle,
a benefit offer in memory of the late
Jackie Cassada
featuring the
Changeling: The Dreaming
Storyteller game in its lavish 2017
20th Anniversary Edition
from
Onyx Path Publishing
.
In 1997 White Wolf published
Changeling
as the fifth and last of the original Storyteller System game lines that together composed the
World of Darkness
. Seen by some as a lighter, more fantasy-based contrast to the other Gothic-Punk games (
Vampire, Werewolf, Mage,
and
Wraith
), and by others as the darkest game White Wolf had yet created,
Changeling
made its half-fae characters face what happens once creativity and magic fades from their lives. A
December 2015 US$380K Kickstarter campaign
by Onyx Path Publishing funded the
Changeling: the Dreaming 20th Anniversary Edition
, which compiled and completed the concepts of that deceptively bright yet terrifying world.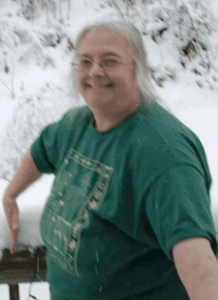 Many of
Changeling
's dreams were first imagined by Jackie Cassada in her long career as a prolific writer for
multiple White Wolf game lines
, always in collaboration with her partner of 57 years,
Nicky Rea
. The RPG industry functions on a work-for-hire model, and Nicky and Jackie received no royalties for most of their work. In December 2020 both Nicky and Jackie contracted COVID-19. Nicky survived, with lasting complications; Jackie passed away December 29, aged 71. At 69 years old, with major medical and financial concerns, Nicky was facing homelessness.
Mage: The Ascension
line developer Satyros Phil Brucato organized a
GoFundMe campaign for Nicky Rea
, and Onyx Path Publishing kindly contributed this Jackie's Dreaming benefit that presented much of the
Changeling 20A
line for a bargain price. All money from this offer (after payment gateway fees) went to help Nicky through a tough time.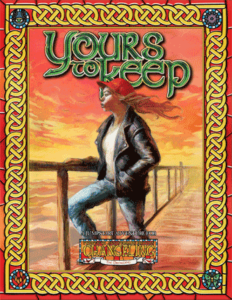 There were
four
titles in our
Starter Collection
(retail value
$31)
as DRM-free .PDF ebooks, including the complete full-color 500-page
Changeling: The Dreaming 20th Anniversary Edition core rulebook
(plus the
Concordia Map
), the
Yours to Keep C20 Jumpstart
, and Jackie and Nicky's
Changeling
novel
The Cup of Dreams
, fourth in their "Immortal Eyes" series.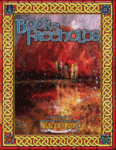 Those who paid more than the threshold (average) price
also
got our entire
Bonus Collection
with
five
more titles worth an additional
$30,
including the
Changeling 20A Player's Guide
,
Ready Made Characters
,
Book of Freeholds
,
C20 Storyteller's Screen
, and the
C20 Anthology of Dreams
story collection.