2021 Birthday Bundle
Friday 19 February 2021
In February 2021 we presented the
2021 Birthday Bundle,
a charity benefit to celebrate the eighth anniversary of the Bundle of Holding.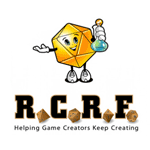 The Bundle launched 20 February 2013. As in years past, we marked the anniversary with this benefit offer featuring high-quality free RPGs we wouldn't otherwise be able to present in the Bundle format. You can find all these .PDFs
free
elsewhere around the web (links below). But, for just a small donation, customers got convenient access to them on their Wizard's Cabinet download page on the Bundle site — and their entire donation (after gateway fees) went to this offer's designated charity, the
RPG Creators Relief Fund
. The RCRF is a 501(c)(3) nonprofit charity founded to provide financial assistance to tabletop roleplaying creators suffering hardship due to medical emergencies, natural disasters, and other catastrophic situations.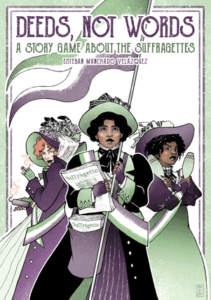 There were
three
free games in our
Starter Collection
, including the
Forge Engine
universal system from Hero Forge, the historical game of the suffragette movement
Deeds, Not Words
, and the straightforward superheroics of
Kapow!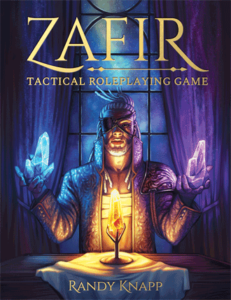 Our
Bonus Collection
added
eight
more free games and scenarios, including the mordant horror-satire Apocalypse Engine game
The Happiest Apocalypse on Earth
, the high-crunch strategic RPG
Zafir: Tactical Roleplaying
,
Zap!
(the science fiction version of
Kapow!
), and five scenarios of cosmic horror set in the Great Depression, originally presented in the 2013 collection
No Security
:
Bryson Springs
,
Revelations
,
The Fall Without End
,
The Red Tower
, and
The Wives of March
.