Hardboiled Radio
Monday 15 March 2021
Don't touch that dial! In March 2021 we presented the
Hardboiled Radio Bundle,
a new offer of vintage Old-Time Radio (OTR) crime drama from the
Golden Age of Radio
, 1939-51. These dozens of half-hour episodes featured Sherlock Holmes, Sam Spade, Philip Marlowe, Nero Wolfe, and the twist-filled suspense stories of
Inner Sanctum,
all remastered and re-engineered by publisher
Nathan and Evan
to sound crisp and new.
There were
eleven
imaginative and entertaining OTR thrillers in our
Radio Sampler
(retail value
$33)
as DRM-free MP3 audio files, from the series
The New Adventures of Sherlock Holmes
,
The Adventures of Sam Spade, Detective
, and
The Whistler
. ("I know many things, for I walk by night.")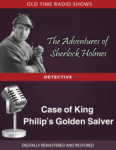 Those who paid more than the threshold (average) price
also
got our entire
Bonus Collection
with
twenty-eight
more titles worth an additional
$84,
with more Sherlock Holmes and Sam Spade plus
The Adventures of Philip Marlowe
,
The New Adventures of Nero Wolfe
, and
Inner Sanctum Mystery
.
You can hear thousands of complete low-fidelity episodes from hundreds of OTR series at the
Internet Archive
and on fan sites like
Old Time Radio Downloads
and
Old Radio World
.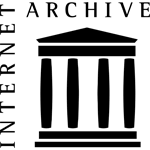 Ten percent of each payment (after gateway fees) went to this offer's designated charity, the
Internet Archive
. The Internet Archive is a 501(c)(3) nonprofit library of millions of books, movies, software, music, websites, and more. The Archive is building a digital library of Internet sites and other cultural artifacts, including thousands of OTR episodes.