Shadowrun Sixth World Stories
Monday 23 August 2021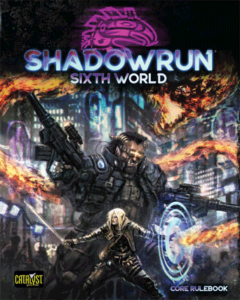 In August 2021 we presented the all-new
Shadowrun
Sixth World Stories
, featuring ebooks of the Sixth Edition rulebook,
Beginner Box,
and recent fiction for
Shadowrun
, the cyberpunk-fantasy RPG from
Catalyst Game Labs
. Celebrating
Shadowrun
's 30th anniversary, the 2019
Sixth World
edition is easier to learn and play than ever, yet still offers the depth that is key to the
Shadowrun
experience. Design exactly the character you want. Fast gameplay and conflict resolution keep the game moving. The rules are built around gaining advantage and taking risks, building to spectacular moments. And this offer let you tour the 6E setting of the year 2080 with
2,800 pages
of Awakened fiction.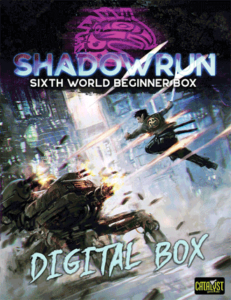 There were
five
titles in our
Sixth World Sampler
(retail value
$26)
, including DRM-free .PDFs of the complete
Shadowrun Sixth World Beginner Box
that gets you shadowrunning at top speed, plus four anthologies of
Shadowrun
fiction (presented in both Kindle and ePub versions) by dozens of authors:
Spells and Chrome
,
World of Shadows
,
Sprawl Stories
, and
Drawing Destiny
.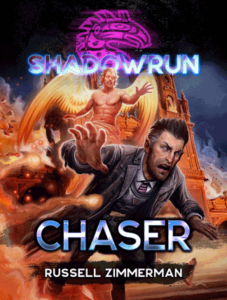 Those who paid more than the threshold (average) price 
also
got our entire
Runner Compendium
with
nine
more titles worth an additional
$50,
including the complete 322-page
Shadowrun, Sixth World Core Rulebook
with the Sixth Edition rules in .PDF (plus an "enhanced fiction" short story with
SR
6 game stats,
Adversary
); and both Kindle and ePub versions of seven recent full-length novels:
Shaken
and
Chaser
by Russell Zimmerman;
The Frame Job
(a compilation of six novellas);
The Johnson Run
by Kai O'connal;
Makeda Red
by Jennifer Brozek;
Tower of the Scorpion
, by Mel Odom; and
Undershadows
by
Shadowrun
line developer Jason M. Hardy.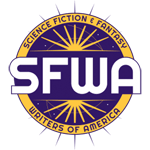 Ten percent of each payment (after gateway fees) went to this
Shadowrun
fiction offer's designated charity, the
Science Fiction & Fantasy Writers of America
. The Science Fiction and Fantasy Writers of America promote science fiction and fantasy writing and empower its writers. SFWA hosts the prestigious Nebula Awards, assists members in legal disputes, runs a Speakers Bureau, and administers grants to SFF organizations and members facing medical or legal expenses.