One-Roll Engine (July 2014) – revived through Wed 26 Jan
Wednesday 12 January 2022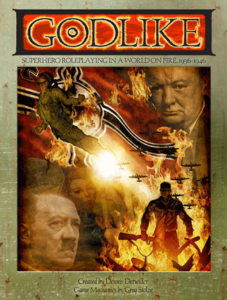 Through
Wednesday, January 26
we revive the July 2014
One-Roll Engine Bundle
, a diverse collection of superheroic settings that use the
One-Roll Engine
game system by Greg (
Unknown Armies
) Stolze and Dennis (
Delta Green
) Detwiller, published by
Arc Dream Publishing
. As shown in
Arc Dream's tutorial
, ORE lets you toss a handful of ten-sided dice and use the roll's Width (number of matching results) and Height (the value on the matching dice) to quickly determine degrees of success, initiative order, hit location, and damage. It's easy yet surprisingly versatile.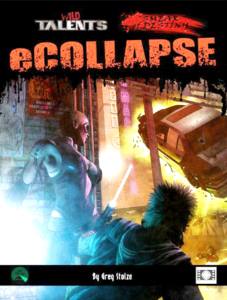 Though technically a generic system, ORE really shines in superheroic action.
GODLIKE
puts supers into WWII, but without the spandex and pulp sensibilities — war, after all, is hell.
eCollapse
brings supers into a near-future dystopia.
This Favored Land
explores a US Civil War with Talents.
Grim War
brings dangerous summoning magic.
Better Angels
even casts players as supervillains, who struggle against internal demons — literal demons — that grant them power at a high price.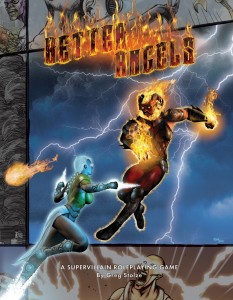 This bargain-priced revival once again gives you
everything you need
to start your own One-Roll campaign. Pay just
US$14.95
to get all
three
complete rulebooks in this revived offer's
Starter Collection
(retail value
$60)
as DRM-free .PDF ebooks:
GODLIKE Revised Edition: In the Second World War, superpowered Talents fight for both Allies and Axis. No bright spandex or pulp machismo here — just the psychological toll of warfare and heroism.
Wild Talents Second Edition: One-Roll Engine superheroics in any time and setting, plus gear, archetypes, powers, and an expanded history of GODLIKE's World Gone Mad.
Better Angels: You're a supervillain possessed by a demon that bestows your superpowers — and you also play the demon tempting another player at the table. Do too much evil and the demon takes control. Don't do enough, and the demon can punish you.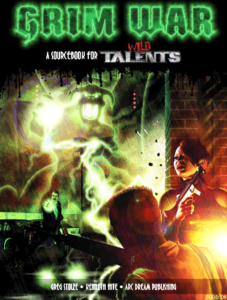 And if you pay more than the threshold (average) price, which is set at $27.95 to start, you'll
level up
and
also
get this revival's entire
Bonus Collection
with
five
more titles worth an additional
$83,
including the
GODLIKE
supplements
Black Devils Brigade
and
Will to Power
; Greg Stolze's
Wild Talents
campaign settings
Grim War
and
eCollapse
; and an alternate-history World-Gone-Mad take on the US Civil War,
This Favored Land
.
Ten percent of your payment (after gateway fees) goes to this One-Roll Engine offer's pandemic-related charity,
Direct Relief
. Direct Relief sends protective gear and critical care medications to health workers, with emergency deliveries to medical facilities across the US and to regional response agencies across the world.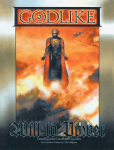 Roll up, roll up! This revived
One-Roll Engine Bundle
is waiting to take you away — before the offer itself flies off
Wednesday, January 26.
https://bundleofholding.com/presents/ORE2022