Old-School Essentials Treasures
Wednesday 13 April 2022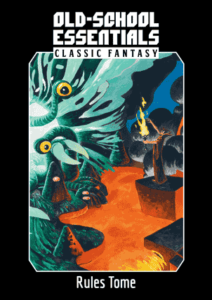 In April 2022 we presented
Old-School Essentials Treasures,
featuring third-party supplements and scenarios for
Old-School Essentials
, a landmark of the
Old School Revival
. Published by designer Gavin Norman through his company, Necrotic Gnome,
Old-School Essentials
is a standout B/X retro-clone that emphasizes clarity, layout, and ease of use at your table. Gavin funded the original version in an
April 2019 Kickstarter campaign
, and Exalted Funeral's follow-up
February 2022 campaign for boxed sets
scored US$772K from 6,367 backers.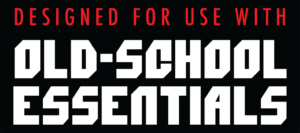 In early 2020 Gavin released an
Old-School Essentials System Reference Document
and a royalty-free
Third-Party License
. Now DriveThruRPG's count of
first- and third-party Essentials titles
stands at
286
and rising. This new
Old-School Essentials Treasures
gathered top-line scenarios from Swordlords Publishing and Singing Flame, zines from Planar Compass and The Tabletop Engineer, and the "World-Building Bundle" supplements from
Third Kingdom Games
.
There were 
six
titles in our
Rules Collection
(retail value
$56)
as DRM-free .PDF ebooks, including Necrotic Gnome's complete
Old-School Essentials Rules Tome
and
Referee's Screen
— both previously in the February 2020 Necrotic Gnome Bundle — as well as Todd Leback's three World-Building supplements:
Into the Wild
,
Filling in the Blanks
, and
A Guide to Thieves' Guilds
.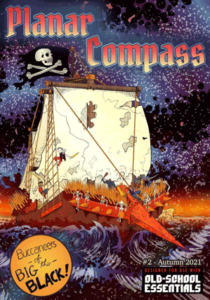 Those who paid more than the threshold (average) price 
also
got our entire
Adventure Collection
with
six
more titles worth an additional
$59: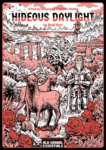 Ten percent of each payment (after gateway fees) went to this offer's pandemic-related charity,
Direct Relief
. Direct Relief sends protective gear and critical care medications to health workers, with emergency deliveries to medical facilities across the US and to regional response agencies across the world.