Bundle of Fate 2
Wednesday 19 November 2014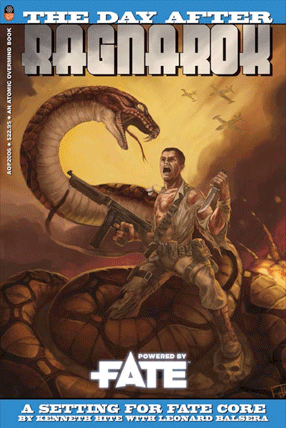 In November 2014 we presented the Bundle of Fate +2, a terrific collection of new and recent games that use the Fate Core, Fate Accelerated, and in one case Strange Fate rules. With one of gaming's most flexible and popular systems, and some Fudge Dice, you could start playing in all kinds of different worlds.
Our starter collection included five titles (retail value $38) as DRM-free, non-watermarked .PDF ebooks:
The Day After Ragnarok – Fate Core Edition (retail price $13): Kenneth Hite's game of post-WWII Ragnarok apocalypse, where you fight serpent cultists, Spetsnaz troopers, and terrifying monsters.
Iron Edda: War of Metal & Bone (retail $15): Tracy Barnett's new Nordic-mecha fantasy setting filled with dwarven Destroyers, Runescribed heroes, and brave human warriors Bonebonded to giant skeletons. Will you dine with the gods in Valhalla, or dance with the dishonored dead?
The Ministry Initiative (retail $10): In JR Blackwell's secret-agent steampunk adventure game, you fight for Queen and Country against the house of Usher, the Phoenix Society, sky pirates, and other threats to the British Empire.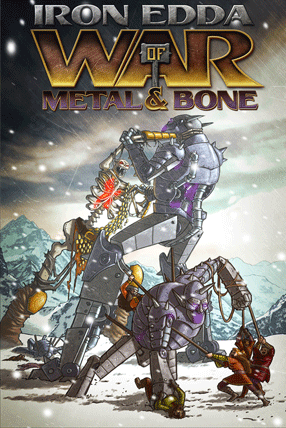 (As a convenience, we also included Evil Hat's Fate Core and Fate Accelerated Edition rulebooks, which are available as pay-what-you-want downloads from the Evil Hat website.)
Those who paid more than the threshold price (starting at $18.95) got our complete collection of five bonus titles (retail value $74):
Tianxia: Blood, Silk, & Jade (retail $15): Kung fu fantasy and epic wuxia adventure in the province of Jiangzhou, where wandering kung fu masters have the power to affect the fates of many. By Jack Norris and Vigilance Press.
Jadepunk: Tales from Kausao City (retail $10): Overthrow oppression in an original steampunk-wuxia world of Jadetech devices and martial arts by Ryan M. Danks and Reroll Productions.
Base Raiders (retail $15): Every superhero and villain disappeared a year ago, and now "base raiders" explore their abandoned bases in search of trophies and tech. Includes new Strange Fate systems for base creation, superpowers, and changing the world. From Role Playing Public Radio podcaster Ross Payton.
The Pirate's Guide to Freeport AND The Fate Freeport Companion (retail $29): Green Ronin's signature pirate-horror-fantasy city setting, detailed in a system-neutral Pirate's Guide, together with a Companion that brings Freeport into Fate Core.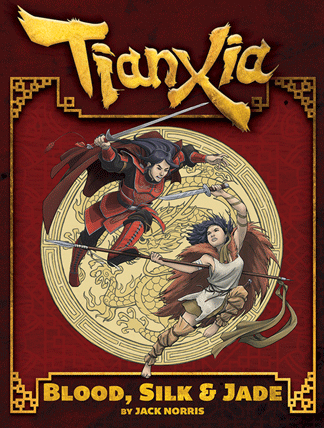 If you paid full price for all these .PDFs, you'd spend $112! Ten percent of each payment was split evenly between two charities selected by our indie designers, the Electronic Frontier Foundation and the International Justice Mission.